In February, AP Wealth Management and The Walton Award Committee had the privilege of honoring Steve and Linda Cutcliffe as the recipients of the 2017 Walton Award.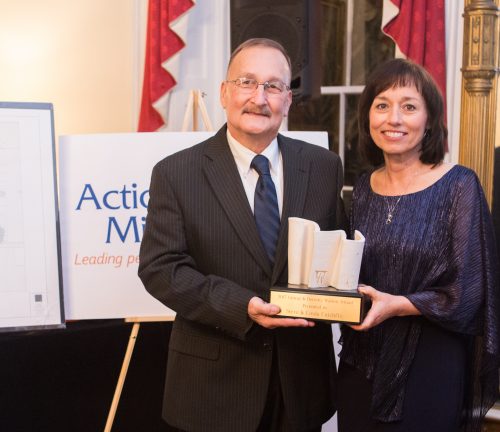 Presented annually, this award recognizes a couple who has contributed outstanding service to our community in the spirit of George and Dorothy Walton. The Cutcliffes exemplify selflessness, hospitality, courage, and devotion to the nation, to our community, and to the health of the family in our culture.
Steve and Linda Cutcliffe are not your typical community award winners. That is precisely what makes them ideal recipients of the inaugural George & Dorothy Walton Award, a recognition honoring local couples who have made subtle but substantial impacts on community service in the Augusta area.
The Evans couple, who have been heavily involved in charitable work in downtown Augusta for more than a decade through their church, Mosaic United Methodist Church, and Action Ministries, a local nonprofit, was presented the award on a Thursday evening in February 2017.
Because of the exemplary service and impact of the Cutcliffe's, we are pleased to have the opportunity to thank and honor them for everything they have and are continuing to do to help our community.
Please join us in expressing our gratitude to Steve & Linda Cutcliffe!