Planning, Patience, Persistence, and Perspiration

As many of you know, I recently competed in the ESCAPE from Alcatraz triathlon in San Francisco, California. The long hours of training and during my race provided ample time to think. Some of what I thought about was how many parallels there are between this race and our investment philosophy at AP Wealth Management. You may have read my previous blog which highlighted some of those and I'd like to expound upon them here.
Many of us are aware of the 4 P's of Success: Planning, Patience, Persistence, and Perspiration. Even if you haven't heard of these principles specifically, you've likely heard advice that sums up success using a combination of those 4 words. Completing a triathlon and investing in the markets is no different. Success is achieved based on the same 4 principles.
PLANNING
Abraham Lincoln once said, "Give me six hours to chop down a tree and I will spend the first four sharpening the axe." Strategy, a plan, and preparedness is essential to success. In other words, you can't reach your destination if you don't know where you're going or the best way get there. This applies to triathlons as well as investing. You have to plan your training and stick to it. Not only must you plan for the distance, you must also plan for unforeseen circumstances – in this race: weather conditions and in investing: unexpected market activity.
Asking for advice is a big part of creating an effective plan. Seasoned Experts have succeeded before you. How did they do it? Ask them!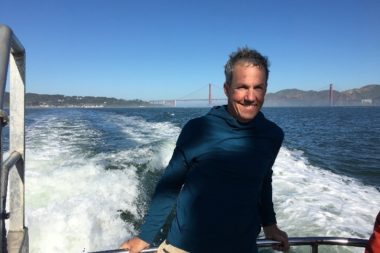 While experienced in triathlons, I'd never swam this race before, so I asked the experts! And I received this recommendation for my race. Take advantage of the practice swim before the race. Because I signed up for the practice swim the day before the race, I learned how to swim the course and gained experience with the cold water and currents. This practice had an unexpected benefit as well – boosting my confidence. Asking for and following sage advice is important; being "coachable" is a trait I value in many aspects of life.
Thankfully, the conditions were favorable for the race. There was a light breeze, which created a little chop in the water, but kept the already beautiful San Francisco weather cool. I was fortunate, in this race. But, we must plan for unforeseen circumstances nonetheless. In the investment world, if we do not plan for and strategize before unexpected market downturns, we may panic and follow the masses rather than keeping a steady head and moving forward – trusting the statistics and history that we know to be true.
PATIENCE
As I was waiting to board the ferry to Alcatraz, I met a 30-year veteran of the race. At one point he worked out of Columbia, SC so we connected. I marveled at the commitment necessary to compete in this race 30 times! With 30 years' experience standing right in front of me, I asked him what advice he would give a first timer. He said, "Patience. Don't overdo it. Enjoy the race, the ride. Do what you do and trust your training."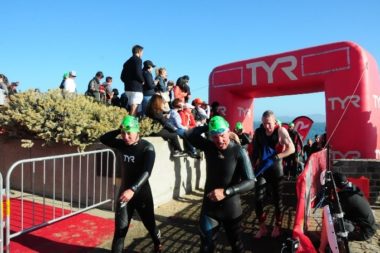 Much like investing we want to "get there" and finish, but this advice was key. I needed to be reminded to be patient and pace myself as I had trained to do. I needed to remember not to compare myself to other athletes who might be younger, professional, more experienced, etc. We never benefit from comparing ourselves to others.
It can be easy to compare our investment philosophy with other firms, but what is important is that we learn from others, and stay true to ourselves. Trusting that the long-view AP Wealth Management holds as paramount will ultimately succeed – and with our 120 combined years' experience within the firm, we've seen just that.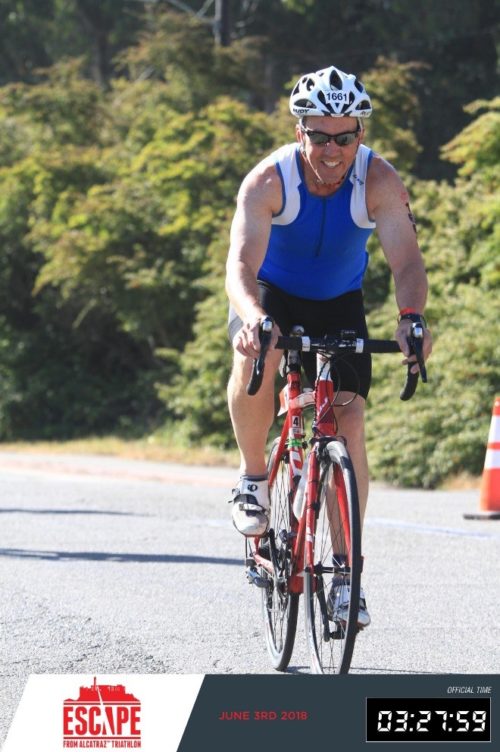 PERSISTENCE
You must be persistent. Don't give up or lose faith or confidence. Robert Collier said, "Success is the sum of small efforts, repeated day-in and day-out." I had planned, trained, and kept to it. Not only did I persist in the training, but also throughout my race. Even though I completed the practice swim the day before and felt ready, race day was a different story. Instead of swimming with 80 people as I had for practice, I was now swimming with 2000 – When 2000 people hit the water together in an 8-minute span, you can imagine the commotion. Instead of allowing this confusion and commotion to completely knock me off my game, I stayed the course and still achieved a time 20 minutes faster than I had originally thought possible! But, that wasn't the end of my race – I still had the bike and run courses to complete. Persisting through the steep San Francisco hills was both a physical and mental challenge. But, I knew my training had prepared me and I was able to reach the finish line.
PERSPIRATION
Anyone speaking about success would be remiss if they failed to highlight the value of perspiration and hard work.
This is as true for a triathlon as it is in investment management. Thomas Jefferson once said, "I find that the harder I work, the more luck I seem to have." If luck is even what you would call it! Because of my hard work (perspiration), planning, patience, and persistence, I am able to say I've officially ESCAPED from Alcatraz.
Those same 4 P's hold true for AP Wealth Management's success. Our clients can trust us to plan ahead, be patient with market conditions, persist when things are difficult and to perspire! All to help each of our clients attain wealth and protect their legacies.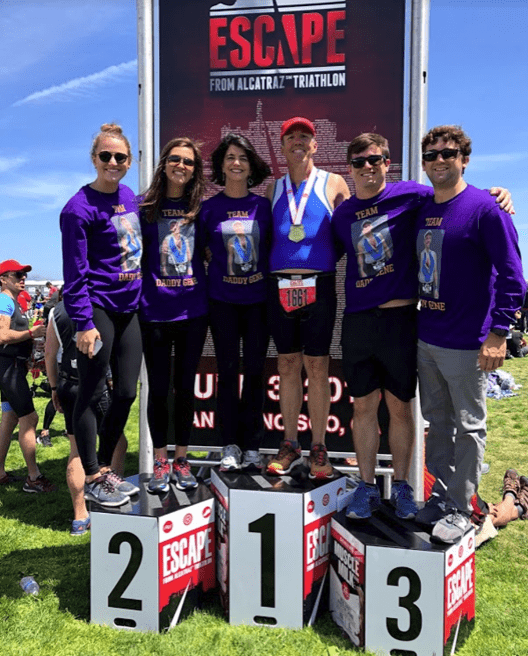 SUPPORT
While not a member of the 4 P's group, the support and encouragement I received from my family and friends has been so important. I truly could not have finished without each of you. Thank you for all the kind words and good luck wishes! I'm grateful to have a team of supporters behind me.