AP Wealth Quarterly Newsletter
Celebrations in 2022 & Looking Ahead to 2023
 We wish you and your loved ones a blessed and happy new year! 2022 was a tough year to be an investor. The market had one of its worst starts to any calendar year and has remained volatile throughout. The Federal Reserve's pivot towards a tighter monetary policy, surging inflation, and the war in Ukraine all contributed to this volatility. Investments in energy (Exxon Mobil, etc.) and utilities were about the only strategy that brought growth. Overall, equities were down significantly for the year; especially growth and technology stocks – showing a possible shift toward value stocks. The bond market downturn made the year especially painful for many investors. Normally, bonds provide support for portfolios during stock market downturns, but not in 2022.
Despite the rough year investment-wise, we have so much to be grateful for. We know that the market is cyclical. History has taught us that as markets move to new highs, negative economic pressures build and eventually bring them back down as we've seen. The same is true on the downside; as markets move lower, opportunities arise which bring buyers back into the market and the market moves higher. We don't know where the bottom is in the current market, but some sectors are starting to look attractive. As these opportunities arise, we will look to take advantage, keeping a long-term perspective in mind.
We also have much to be grateful for here at AP Wealth. Our team truly enjoys working together and we are blessed by our wonderful clients who truly become our friends. This has been a significant year for our team. Our operations manager, Sharon, celebrated her marriage to Blake Harwell. They enjoyed a wonderful honeymoon in Turks and Caicos. We are so thrilled for them. Additionally, our partner, Gene McManus, and his wife Ann Marie became grandparents in 2022.
Other great things happened this year: Sharon's daughter, Caroline, was married and Pat's daughter, Shannon, was also married. And, our brand ambassador, PGA Champions Tour professional, Scott Parel, won a tournament and finished 17th on the money list for the year.
Whatever happens in 2023; whether inflation remains high or abates, the war in Ukraine ends or not, whether the stock market remains volatile or we see it stabilize, we will remain grateful for all that we have and maintain our disciplined strategy to serve you, our clients, and help to weather any market storms to come. We will keep a long term-focus and manage each client's portfolio to their desired risk tolerance. If you have any questions or concerns, please give us a call. We are here for you when you need us.
Best Regards,
Pat Fair, CFP – Partner & Financial Advisor
For the AP Wealth Management Team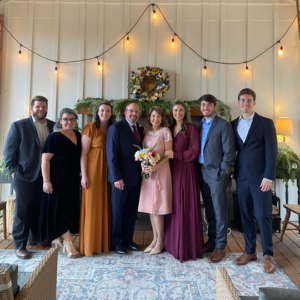 Congratulations Sharon & Blake Harwell
In November, Sharon Head, our operations manager, celebrated a joyous marriage to Blake Harwell! The entire AP Wealth family is overjoyed with Sharon and Blake and wishes them happiness in the future. Sharon & Blake were married in Birmingham, AL at the home of Blake's twin brother with immediate family in attendance on November 26, 2022.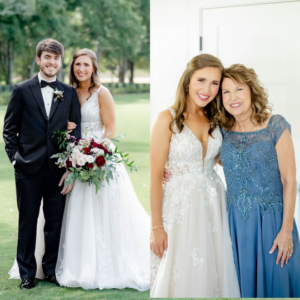 Congratulations Caroline & Mac Willingham
In September, Sharon Head, our operations manager, had the joy of welcoming a new Son-in-Law into her family! The entire AP Wealth family is overjoyed with Sharon at the recent marriage of her daughter, Caroline, to Mac Willingham. Caroline and Mac were married in Watkinsville, GA on Saturday, September 3rd, 2022 at the Watkinsville First Baptist Church and afterward hosted a reception at the Hadden Estate at DGD Farms.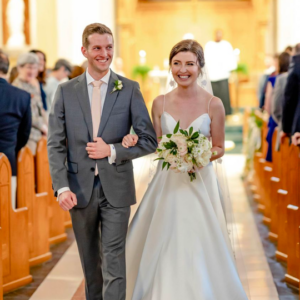 Congratulations Shannon and J.T. Mackay
In the Spring of 2022, our team was elated to spend a weekend celebrating the marriage of Pat's daughter, Shannon, to J.T. Mackay. They were married at St. Mary on the Hill Catholic Church with the reception afterward hosted at the River Room at St. Paul's. Our work family is just that, family. And we are overjoyed to celebrate significant life events with each of our team members and their families.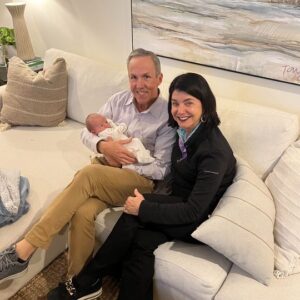 Gene Welcomes His First Grandchild
Our Partner, Gene McManus, is thrilled to announce the arrival of his first grandchild, Benjamin Noel McManus, who was born on December 23rd, 2022. Both baby and parents are doing well. Congratulations McManus family!
Team Participates in Augusta University Marathon
A few of our team ran in Augusta University's Half Marathon Race! Gene ran the half marathon and placed 4th in his age group. Pat ran the 10K and placed 1st in his age group. Clayton ran the 10K and placed 8th in his age group. Planning, perspiration, and persistence paid off. Way to go!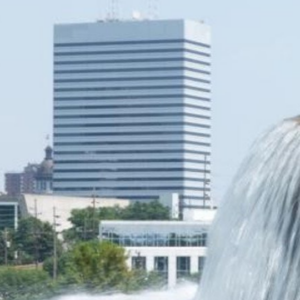 Second Location Opened in Columbia, South Carolina
We opened an office space in Columbia, SC to better serve our clients and make new connections. You can now visit us by appointment at 1201 Main Street, Suite 1980, Columbia, SC 29201, and contact us at our local number there at (803) 829-0021.
The Treehouse at AP Wealth
This past year, we opened The Treehouse at AP Wealth. "We designed The Treehouse at AP Wealth to engage with current and prospective clients in a comfortable and relaxed setting. We are excited about building upon our relationships with our clients and their families outside of traditional financial meetings," says AP Wealth partner, Gene McManus.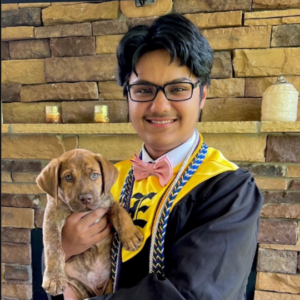 AP Wealth Participates in Columbia County Foundation High School Internship Program
AP Wealth was delighted to welcome Daniel Prasad, a recent graduate from Evans High School, as a summer intern through the Columbia County High School Internship Program. Daniel plans to attend Augusta University, working towards a bachelor's degree in business administration with a major in finance.
Clayton Quamme, CFP® graduated from the 2022 Class of Leadership Columbia County
What a great experience of growth, learning, and connections! Leadership Columbia County, a program of the Columbia County Chamber, is designed to expose business and area leaders to the opportunities and challenges facing our community as well as to promote and foster leadership development. 
Recent Insights You May Find Helpful
December 2022 Investment Policy Discussion
The purpose of this meeting is to help us make the most educated and informed investment decisions for our clients. Our discussions are often lively ones and help us all remain sharp and focused on our clients' success. We believe that investors will continue to face a challenging market due to uncertainties around the war in Ukraine, lingering impacts of Covid-19, and fears of a recession as inflation fades.
End of Year Tax Planning & Beyond
Many people may dread the thought of tax planning because it's often complicated and cumbersome. Tax planning is more than just filling your returns. It involves seeking and adopting techniques that can help reduce the tax owed. So, it makes sense to start to do tax planning earlier in the year rather than later. Here are some of our favorite strategies for consideration.
How We Protect Your Personal Information and Assets
Identity theft is the fastest-growing crime in America and it's reported that someone's identity is stolen every 2-3 seconds. Our intention isn't to frighten you, but the reality is that for many people, it's not a matter of if but when they'll become victims of cybercrime. Our firm takes protective measures and constantly adjusts our cybersecurity programs to keep up with emerging cyber trends.
Many of us dream about retirement
…the time to do the things we've always wanted to do. Travel the world, visit our kids and grandkids, take that cooking class, volunteer more, learn something new, and the list goes on and on.
For some of us, retirement is a long way off, but for others, it's right around the corner. So, what should you do to prepare for the transition to retirement? Each person's situation is unique, so discuss your plans and goals with a financial advisor.
In this report, you'll find 10 important considerations you may need to think about as you plan to retire.