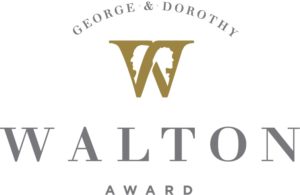 Hello Friends,
We wanted to take a moment to share with you an opportunity to honor people who have dedicated their lives to serving our local community. Each year, AP Wealth Management sponsors The George & Dorothy Walton Award, which recognizes a married couple who has contributed outstanding service to our community. Our honorees receive a physical award for display and are invited to choose a local nonprofit to receive a substantial monetary donation given in their honor. Nominations will be accepted until October 31st.
This is where you come in.
Do you know a couple who have contributed outstanding service to our community?
Do they live a lifestyle of selflessness, hospitality, courage and devotion to the nation, to community and the health of family in our culture?
Do they have a strong public service record?
Do their lives and volunteering have a significant impact on people in our community?
If you know anyone like this in our community, please help us thank and honor them by submitting a nomination.
You can submit your nomination online HERE. You can also print a paper copy HERE to submit via mail if you prefer. You can also forward this message to others who may know people deserving of this honor.
Contact [email protected] with questions.
Help us make the world a better place.
The Walton Award Committee & AP Wealth Management