What is a Financial Advisor?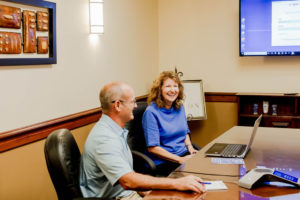 Sound financial advice is as important to your overall health as good medical advice. Many people may not know exactly who to ask when it comes to getting quality financial advice. "Financial Advisor" is actually a generic term, which does not have a precise industry definition. Therefore, many financial professionals fall into this general category. This general umbrella includes stockbrokers, tax preparers, investment managers, and financial planners.
Not all financial professionals are held to the same standard when it comes to giving advice to their clients. So, it's important to know the difference. [To learn more, read our blog post on Fiduciary Duty]. Additionally, as noted above, not all financial professionals have the same purpose. We're focusing this blog post on someone who provides investment management and investment related advice; and, we've listed a few things to look for when looking at a financial advisor.
For many people, the term fiduciary isn't a part of their regular vocabulary. Being able to trust the person who is managing your financial legacy to put your goals and preferences first is vital.
A fiduciary is a person or entity responsible for acting in the best interests of others. In the case of an investment advisor, their responsibilities or duties are both ethical and legal. When an investment advisor knowingly accepts a fiduciary duty on behalf of their clients, s/he is required to act in the best interest of the client (the person(s) whose assets they are managing.)
How do you know if the person managing your assets is a fiduciary? It's really pretty simple. Investment advisors are registered with the SEC or a state securities regulator and are fiduciaries – meaning they are subject to the duty of loyalty and due care with their clients. They are typically compensated by asset management fees ("fee-only" or "fee-based") and are expected to act in the best interests of their clients.
What kind of certifications do they hold?
Financial Advisors may have an assortment of initials after their name. These letters signify different financial certifications. This list has helpful descriptions of the most common certification designations.
One of the most widely recognized financial certifications is a CERTIFIED FINANCIAL PLANNER™ (CFP®). These individuals have completed extensive training and experience requirements and are held to rigorous ethical standards. They understand the complexities of the changing financial climate and know how to make recommendation in their clients' best interest.
Why do I need a Financial Advisor?
Some may call a Financial Advisor your planning partner. Benjamin Franklin once said, "By failing to prepare, you are preparing to fail." While most people have at least a general idea that planning and saving for retirement is important, and that properly investing their assets is vital to building wealth, those same people my not have a good plan in place to achieve that goal. That is where a Financial Advisor can help.
A good Financial Advisor will work with you to determine your financial health today, your financial goals for tomorrow, and then, s/he will craft a plan according to your risk tolerance to execute that plan.
Effective leaders know when to delegate and when to seek expert opinions. So as the leader of your personal finances, you shouldn't be afraid to consult a financial planner.  This questionnaire from Kiplinger also provides a great list of scenarios for which a financial planner could benefit you.
Check out this video, posted on our blog. It provides helpful tips to finding a good financial advisor.
About AP Wealth Management
AP Wealth Management has a team of financial advisors who are CFP® practitioners, CPA's, and hold MBA's.   Our advisors work with clients who desire a strong, long-term partnership, but may lack the time and expertise to manage their own wealth and financial planning. In fact, with over 120 years of combined experience, our firm is a Registered Investment Advisor (RIA) and serves as a Fiduciary. Each of our financial advisors and team members possesses a vast breadth of knowledge and experience in investment management, financial planning, and tax and estate planning.
Our team at AP Wealth Management personalizes a financial plan for our clients and collaborates with all who are involved in the client's financial life, such as an accountant or attorney.
We strive to provide uniquely crafted, personalized financial management solutions that empower our clients to ATTAIN their financial objectives, build their wealth, and PROTECT their legacy while embracing the highest standard of excellence.
If you'd like to speak with us to learn more, please call us at (706) 364-4281.
*The information contained in this post is for informational purposes only and should not be construed as investment advice or an endorsement of a specific security or other investment.