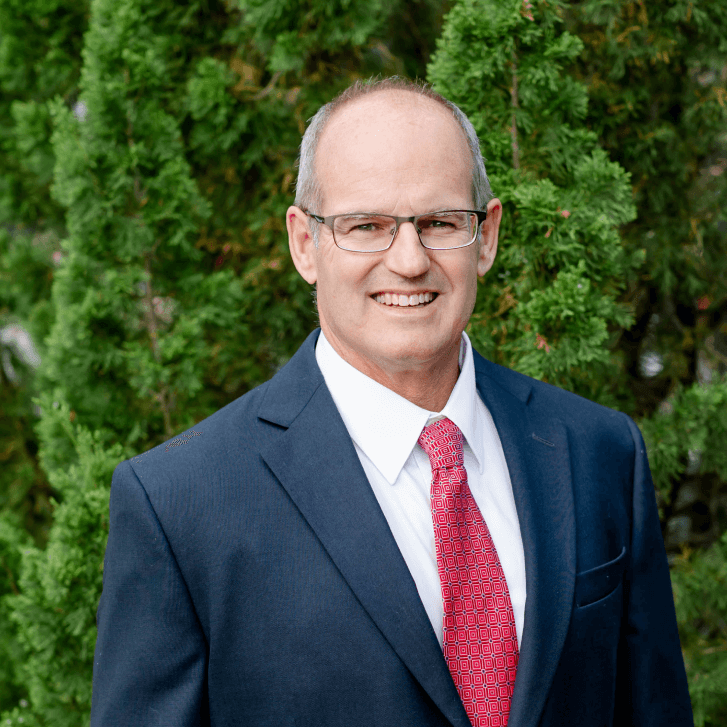 With 20+ years' experience and over a decade working with the team at AP Wealth Management, Pat brings a focused vision for investment management and financial planning. Pat serves as a Financial Advisor on the team, and also as the company's Director of Research, Portfolio Manager and Compliance Officer. Based on his experience and education, Pat's philosophy focuses on prudent, wise, and strategic actions. He says he is always looking to keep clients "between the ditches" when it comes to investment decisions. 
Pat joined AP Wealth Management because he was frustrated by the focus of banks and institutions that prioritize their initiatives and goals rather than what was best for the clients. Being a fiduciary is something Pat is very passionate about and is one of the reasons he became a partner at AP Wealth Management. As a partner at the firm, Pat serves as a fiduciary for the firm's clients. This means that he will act in the client's best interests due to the fact that he does not have pressure to serve corporate initiatives.
As a fee-only financial advisor, I provide a professional perspective to help clients better understand their financial situation and the financial markets. I work hard to help clients keep their financial life 'between the ditches.' As a fiduciary, I will always work in the client's best interest.
Pat strives to provide uniquely crafted, personalized financial management solutions that empower clients to attain their financial objectives, build their wealth, and protect their legacy, while embracing the highest standard of excellence.
Pat earned his MBA from Augusta University and his Bachelor of Science in Management from Georgia Institute of Technology.
When he's not working, Pat enjoys working out with his F3 group, a men's workout group, in which he is very involved. On most Thursdays, Pat can be found at the Augusta Exchange Club, a group focused on raising funds to support local organizations making a difference in Augusta.
Pat also enjoys spending time with his wife, Kelly, and their four children. With three of their kids now "launched," he and Kelly now love getting the full family together for an occasional vacation to the beach.
Augusta State University (1997)
Masters of Business Administration
Georgia Institute of Technology (1988)
Bachelor of Science in Management
Graduated Magna Cum Laude
AP Wealth Management (2010 – Present)
Financial Advisor, Partner, Chief Compliance Officer, Portfolio Manager
Augusta Capital Investors (2013 – 2019)
Chief Compliance Officer
Augusta Capital Management, (2013 – 2018)
Chief Compliance Officer
LPL Financial (2010 – 2013)
Registered Representative
First Citizens Securities, (2009 -2010)
Financial Advisor
Wachovia Securities, (Wells Fargo) (2005 – 2009)
Financial Advisor 
CERTIFIED FINANCIAL PLANNER™ (CFP®) (2005 – Present)
Saint Mary's Catholic Church, Finance Committee
Member (2017 – 2019)
Chairman (2013 – 2014, 2019 – Present)
Walton Award
Committee Member (2016 – Present)
Augusta Exchange Club 
Member (2012 – Present)
Board Member (2019 – Present)
F3 – Fitness, Fellowship and Faith Community Leadership Group
Member (2017 – Present)