A Beautiful day for Child Enrichment of Augusta and AP Wealth Management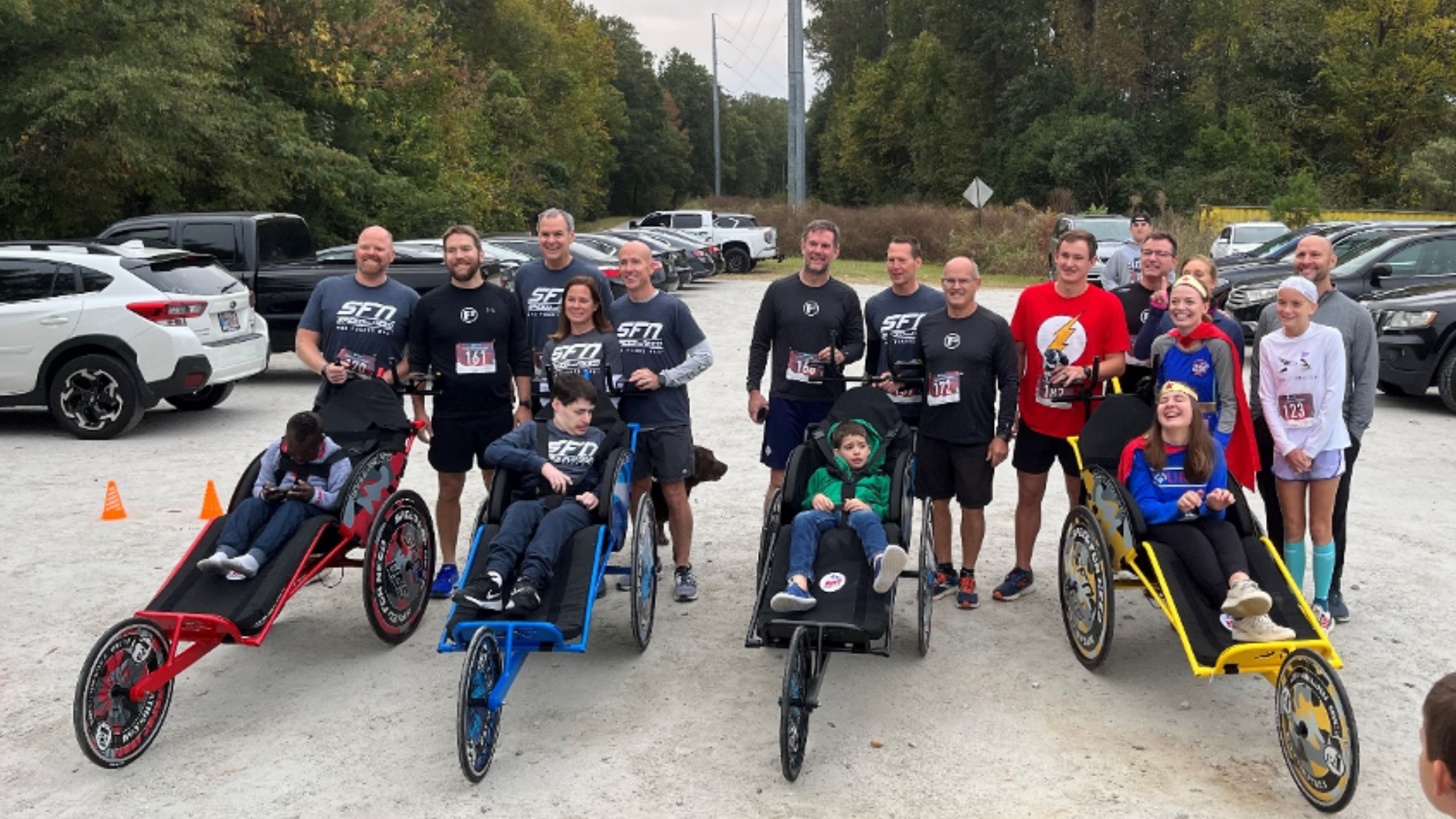 This past Saturday there was magic in the air at the Lake Olmstead Trailhead in Augusta.
Child Enrichment of Augusta held its annual Heroes for Hope 5k run/walk and AP Wealth Management was fortunate to be a sponsor. Part of the magic was that one of our partners, Pat Fair, learned through his F3 Nation exercise group about an organization called Speed For Need. Speed For Need enables physically challenged individuals to participate in running races via customized racing wheelchairs. The riders (Track Commanders) get to experience the joy of running and connection with F3 Nation and the overall fitness community.
Pat called Gene's daughter who is the Development Director for Child Enrichment of Augusta and asked if he could assemble a group to push some folks and participate in the run. Gene's daughter, Maureen, thought it was a fabulous idea and registered runners and pushers. Pat was overwhelmed by the response he got in asking for pushers and quickly had pushers and many participants to run as a team.
What a beautiful moment when Win/Win/Win events happen!
______________________
If you'd like to learn more about Child Enrichment, Speed for Need, or F3 Nation please visit their websites below: