High Inflation Equals High I-Bond Interest Rates
We have had several people ask us about I Bonds recently, so we thought we would share our current perspective. According to Barron's, "One of the best current deals in the bond market—Treasury Series I savings bonds—is likely to get less attractive in November when a new rate on the popular investments is set." In this blog, we've provided a bit of our perspective on why it may be beneficial to look into purchasing I-Bonds.
What are I-Bonds?
A Series I savings bond is a security that earns interest based on both a fixed rate and a rate that is set twice a year based on inflation. The bond earns interest until it reaches 30 years or you cash it, whichever comes first. (www.treasurydirect.gov). As inflation goes higher these bonds pay higher interest rates.
What is the current rate?
In November 2021, the rate was set at 7.12%. The current rate is 9.62% and you can buy I bonds at that rate through October 2022. "The new rate, applying to bonds purchased in November, is likely to be closer to 6%, Barron's estimates, based on the formula used by the U.S. Treasury to calculate the semiannual rate." (Barrons)
How is the interest rate determined?
The interest rate is adjusted twice a year in May and November. It is adjusted based on the Consumer Price Index trailing 6-month change.
What are the potential downsides?
Each person can only purchase $10,000 per calendar year online. If you cash them in before five years, you will lose the previous three months of interest. If inflation goes down, the interest rate will decrease. The current rate is locked in for 6 months once you purchase the I-bond.
How do you buy I-Bonds?
You can purchase I-Bonds from the Treasury Direct website. www.treasurydirect.gov
Are I-Bonds right for you?
If you have cash earning only a small amount of interest that you do not plan to use for 12 months or more, then purchasing an I-bond makes a lot of sense. By purchasing I-bonds, you will earn more interest on that cash.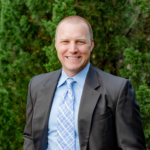 ________________________________________________
If you found this content useful and would like to learn how we can help you, please check out our services pages.