Gratitude Developed from a Long-Term View
Like so many things in life, we discovered this quarter that making money in the financial markets is not always easy. While it has been easier the last few years, this year has been a bit different. But, we're not worried.
At AP Wealth Management, we take a long-term view to everything we do including our approach to investment management. A long-term view provides perspective in the present and keeps us and our clients focused on long-term goals for the future. We cannot fall victim to panic – although it may be tempting. Panic never results in a good outcome – and this time is no different.
Our long-term view also engenders a gratitude mindset. We are grateful for our valued clients who trust our discipline and strategy. We are grateful for the support of our colleagues and community connections. And, we are grateful for our past successes and grateful for successes yet to come – for we know that financial markets are cyclical. As we mentioned in a recent blog, "It is easy to forget where we have been. Ten years ago, the S&P 500 was around 1,300. This week the S&P 500 is around 3,650. That is a 180% return over the last 10 years and we are currently in the middle of a 20% downturn today. A big part of that is the returns we experienced in 2019 (28.88%), 2020 (16.26%), and 2021 (26.89%). That is a 72% return over three years. Even with the downturn, the S&P 500 is up 50% over the last three years for an average annual return of 16%. It is not fun to see account values go down, but over time diversified portfolios do very well."
As always, we appreciate and are grateful for the confidence you have placed in us and are working hard to keep that confidence over the long term. We are here for you so please reach out if you have any questions or concerns. And, if someone you know needs support or a second opinion during these challenging times, we are happy to speak with them as well.
Best Regards,
Gene McManus, CPA, CFP® – Partner & Financial Advisor
The Briefing | Intergenerational Planning
In May, we hosted The Briefing at our office in our newly renovated space upstairs – The Treehouse. The discussion centered on Intergenerational Planning and was led by our partners, Clayton Quamme & Gene McManus. They discussed estate planning, the 10-year RMD rule, ROTH conversions, and more.
AP Wealth Participates in Columbia County Foundation High School Internship Program
We are delighted to welcome Daniel Prasad, graduate from Evans High School, as a summer intern through the Columbia County High School Internship Program. Daniel plans to attend Augusta University in the fall, working towards a bachelor's degree in business administration with a major in finance. "Through my internship, I hope to be able to learn the basics of financial planning as well as learn the ropes around the office." We hope that Daniel gains valuable experience with us! LEARN MORE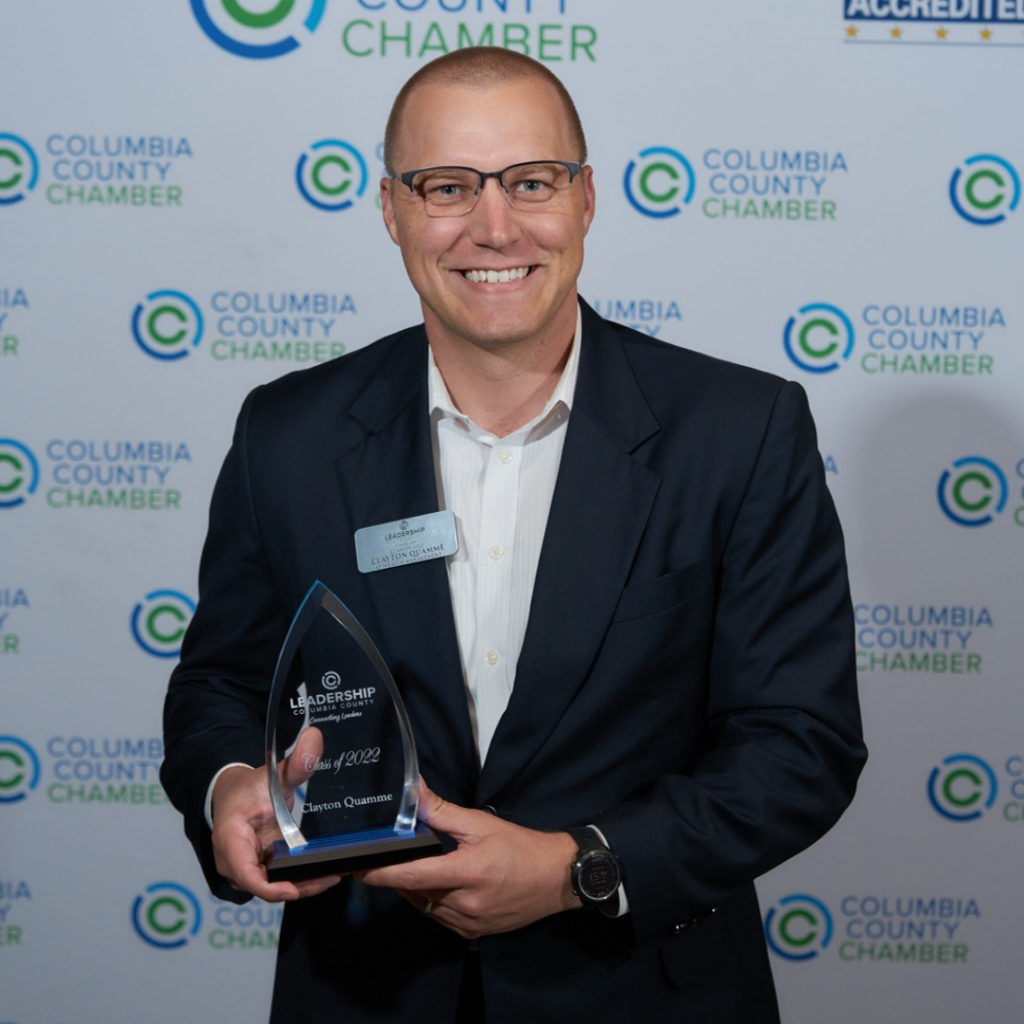 Congratulations to our partner, Clayton Quamme, CFP®, who recently graduated from the 2022 Class of Leadership Columbia County.
What a great experience of growth, learning, and connections! Leadership Columbia County, a program of the Columbia County Chamber, is designed to expose business and area leaders to the opportunities and challenges facing our community as well as to promote and foster leadership development. LEARN MORE
AP Wealth Hosts Strategic Alliance Partner Reception in May
We had the delightful pleasure of celebrating our Strategic Alliance Partners with a wine and cheese reception in The Treehouse. They had an opportunity to test out their golfing skills on our state-of-the-art golf simulator and enjoy an evening of conversation and connection.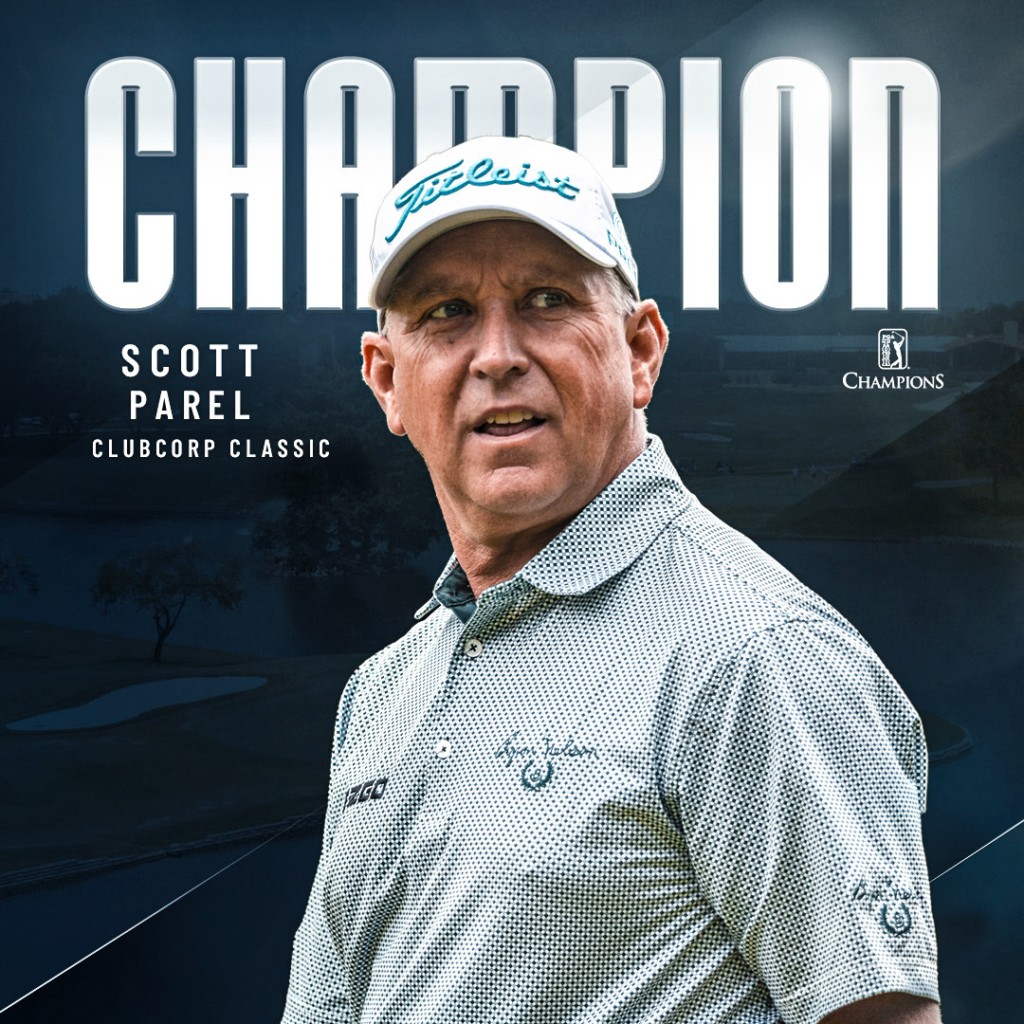 AP Wealth is Proud to Sponsor Scott Parel This Season
Our local Golf Pro., Scott Parel, two-putted for birdie on the par-5 18th hole for a 6-under 65, and then won the inaugural ClubCorp Classic on April 24th, with a par on the same hole in a playoff for his second* PGA TOUR Champions title. Congratulations! AP Wealth Management is proud to sponsor Scott Parel this season who now has 4 titles as of June.
Congratulations Shannon and J.T. Mackay
Recently, our team was elated to spend a weekend celebrating the marriage of Pat's daughter, Shannon, to J.T. Mackay. They were married at St. Mary on the Hill Catholic Church with the reception afterward hosted at the River Room at St. Paul's. Our work-family is just that, family. And we are overjoyed to celebrate significant life events with each of our team members and their families. MORE PHOTOS
The Augusta Charity Classic Golf Tournament
All of our firm's partners participated in The Augusta Charity Classic Golf Tournament on March 21st, hosted by The Exchange Club of Augusta. The Exchange Club of Augusta is a close fellowship of civic leaders dedicated to making our community a better place to live by community outreach and raising funds to be donated to well deserving charities throughout our Community.
Recent Insights You May Find Helpful
AP Wealth Market Update June 2022
The 2022 AP Wealth investment committee meetings have been full of hot topics to discuss. The market volatility continues with inflation, interest rate hikes, supply chain issues, high energy prices, and the war in Ukraine weighing on the market. During periods like this, one thing we do well is help clients maintain proper perspective. In this blog are the key takeaways from our investment committee to help you do that during this downturn.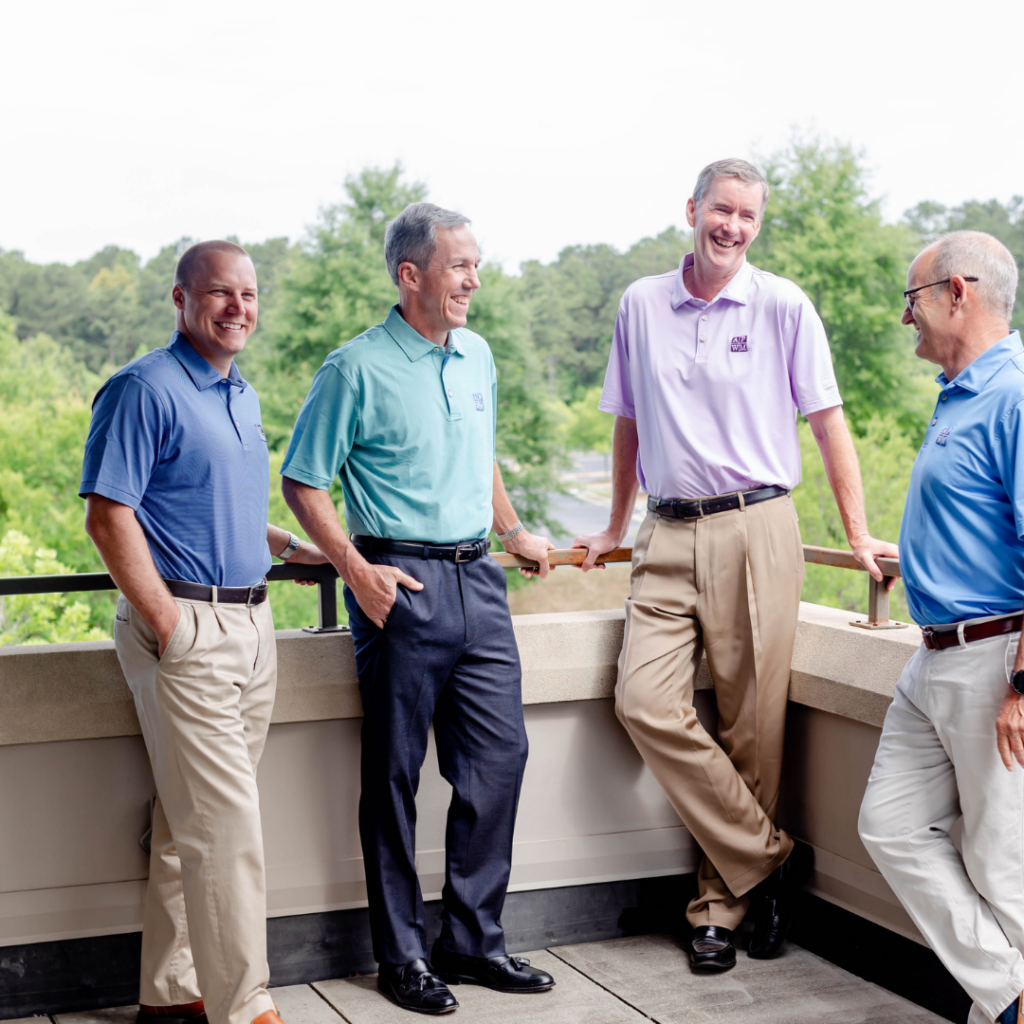 Market Volatility – The Sky is Not Falling
Recent financial market volatility has been very unnerving. Inflation, Federal Reserve actions, and political instability have all been in the headlines and have factored into the recent downturn in the markets. We do not think our economy and financial markets are headed in a cataclysmic direction. Like all things, the financial markets are very cyclical.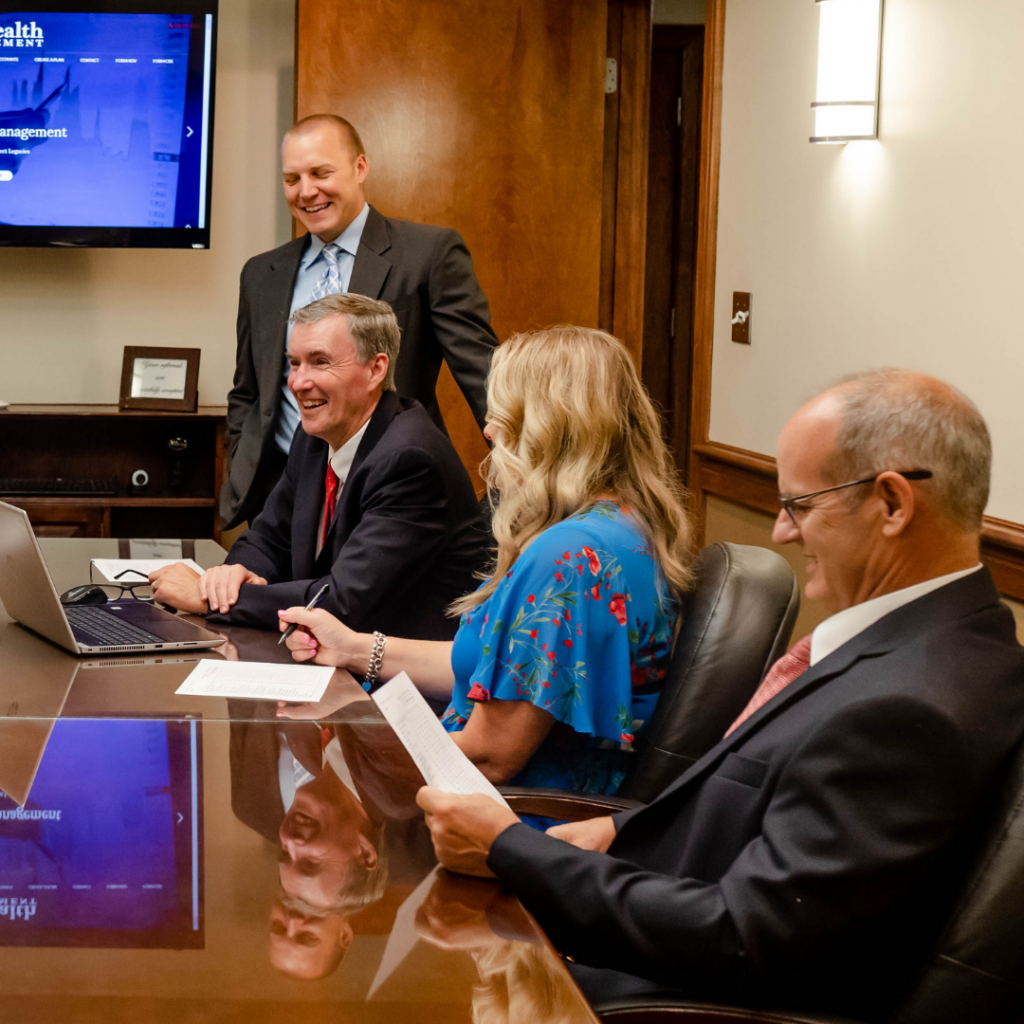 What is The Quick Ratio and Why is it Important?
Recently, Tom provided insight to Insider Magazine regarding The Quick Ratio which we wanted to share with our network as well. Tom has 15 years of corporate finance experience and advises several small businesses on how to maximize profits and cash flow. If you or someone you know owns a small business and could use Tom's help, give him a call at 706-864-4281.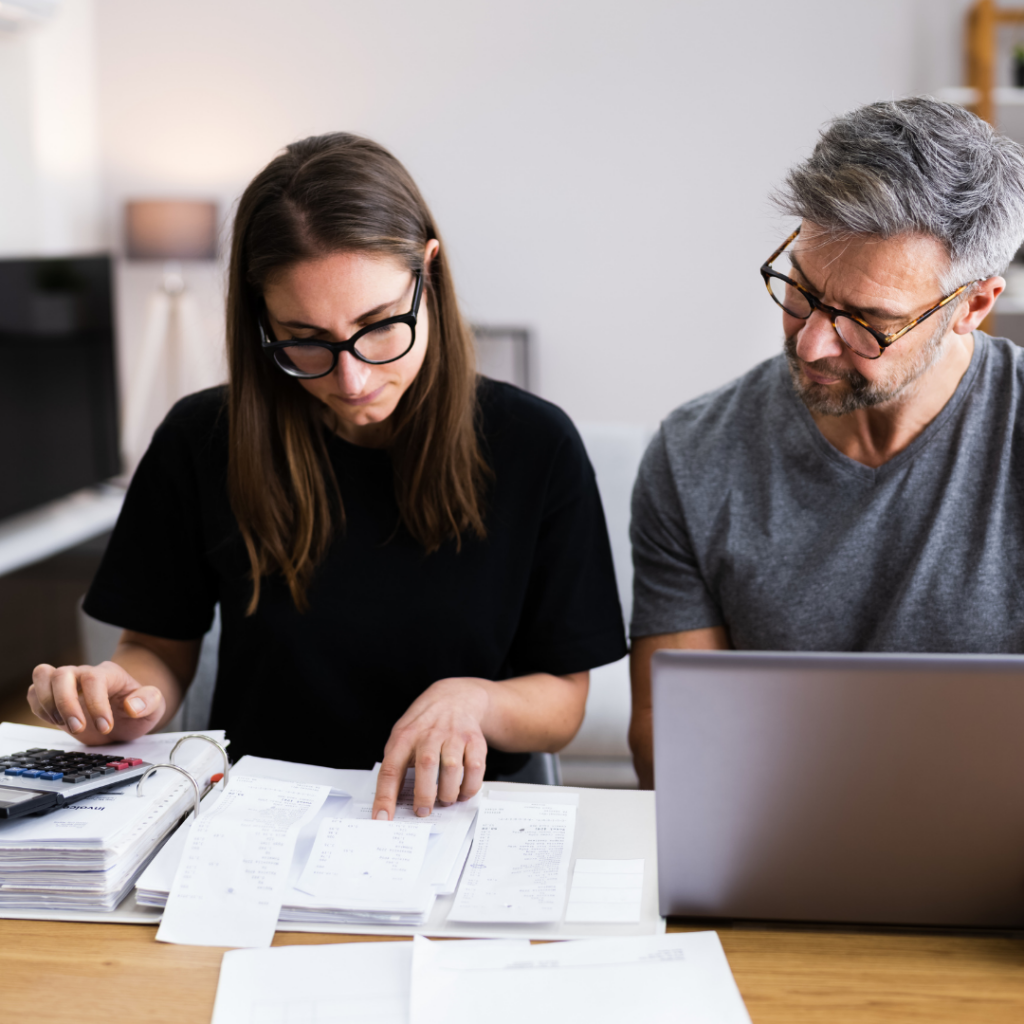 What should you know about moving up a tax bracket?
Moving up a tax bracket is actually a good thing because it means you are making more money. When you make more money, it also means you will pay more in taxes. Paying more in tax is not fun, but it's not a reason to panic. There are many strategies to save on taxes, and tax strategies become even more beneficial when you reach higher tax brackets.
High Inflation Equals High I-Bond Interest Rates
In this blog, we've provided a bit of our perspective on why it may be beneficial to look into purchasing I-Bonds. They are U.S savings bonds. The interest rates are adjusted based on the inflation rate. So, as inflation goes higher these bonds pay high-interest rates. In November 2021, the rate was set at 7.12%. The new rate that starts May 1, 2022, is expected to be over 9%.