The first quarter of 2022 has been unexpectedly eventful. Just as we started to catch our breath from the COVID crisis that started in 2020, Russia decided to launch an unprovoked invasion of Ukraine. Although this war is being fought on the other side of the globe, the headlines, pictures, and economic impacts are clearly felt here in the United States.
The global stock market does not like uncertainty and the war in Ukraine has brought considerable economic uncertainty. The increased uncertainty has increased market volatility and you can expect to see negative returns in the short term, but as recent history demonstrated with COVID, staying the course in a diversified portfolio – based on your risk tolerance, time horizon, and goals – will ultimately be the key to success.
Our thoughts and prayers are with those in Ukraine directly impacted by the war. In times like this, you realize how fortunate you are to have ongoing close relationships. It is those relationships that help provide comfort and support. The team at AP Wealth values the relationship we share, and we look forward to providing continued sound financial guidance and support. Please do not hesitate to reach out to us with any questions or concerns you have.
Clayton Quamme, CFP – Partner & Financial Advisor
Announcing our Second Location in Columbia, South Carolina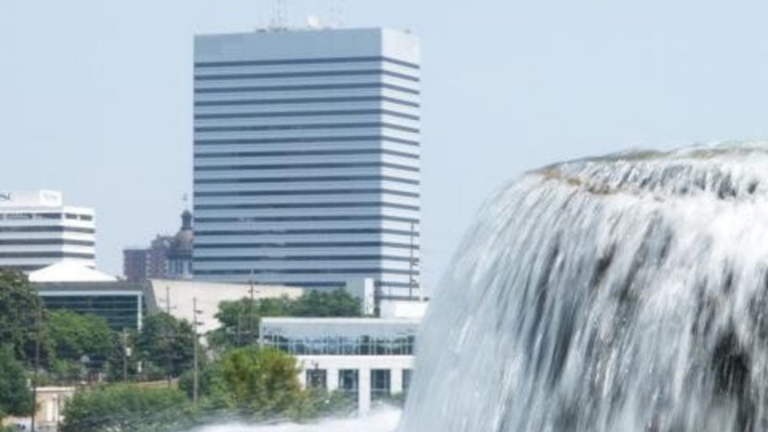 We have recently opened an office space in Columbia, SC to better serve our clients and make new connections. You can now visit with us by appointment at 1201 Main Street, Suite 1980, Columbia, SC 29201, and contact us at our local number there at (803) 829-0021.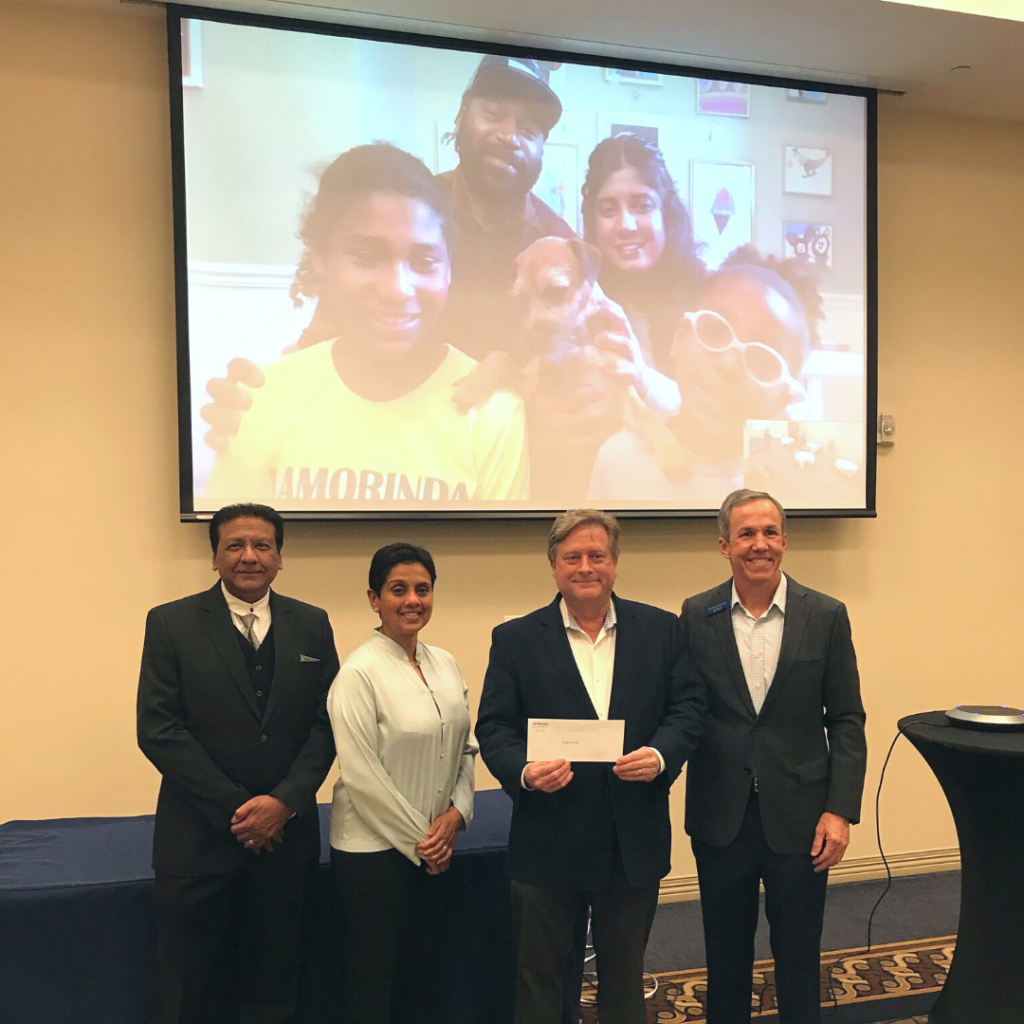 Honoring Drs. John & Alice David
In February, our team gathered with Drs. John and Alice David at Goodwill of Middle Georgia and the CSRA to honor them as recipients of the 2022 Walton Award and donate the award funds to Goodwill Industries. They were joined in person by James and Meredith Stiff and virtually by their family. We're grateful to be able honor the Davids and bless such a worthy organization in the CSRA. Goodwill seeks to build lives, families and communities one career at a time by helping people develop their God-given gifts through education, work and career services.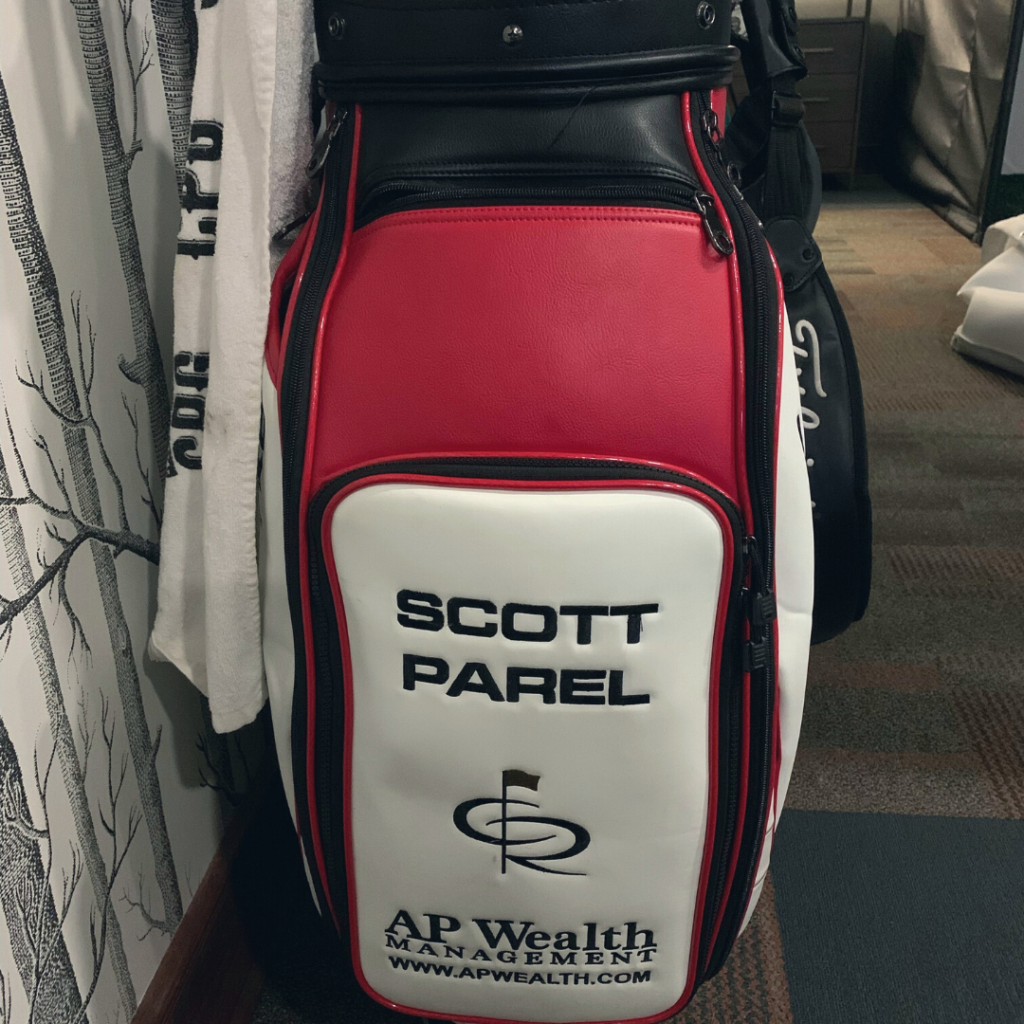 Enjoying The Treehouse with Scott Parel
We've been enjoying our upstairs location, The Treehouse, by hosting events like The Briefing, and offering our clients and friends the opportunity to test the golf simulator and learn from Scott Parel, local golf pro. He's shared a few golf tips with us and a bit of his unique story.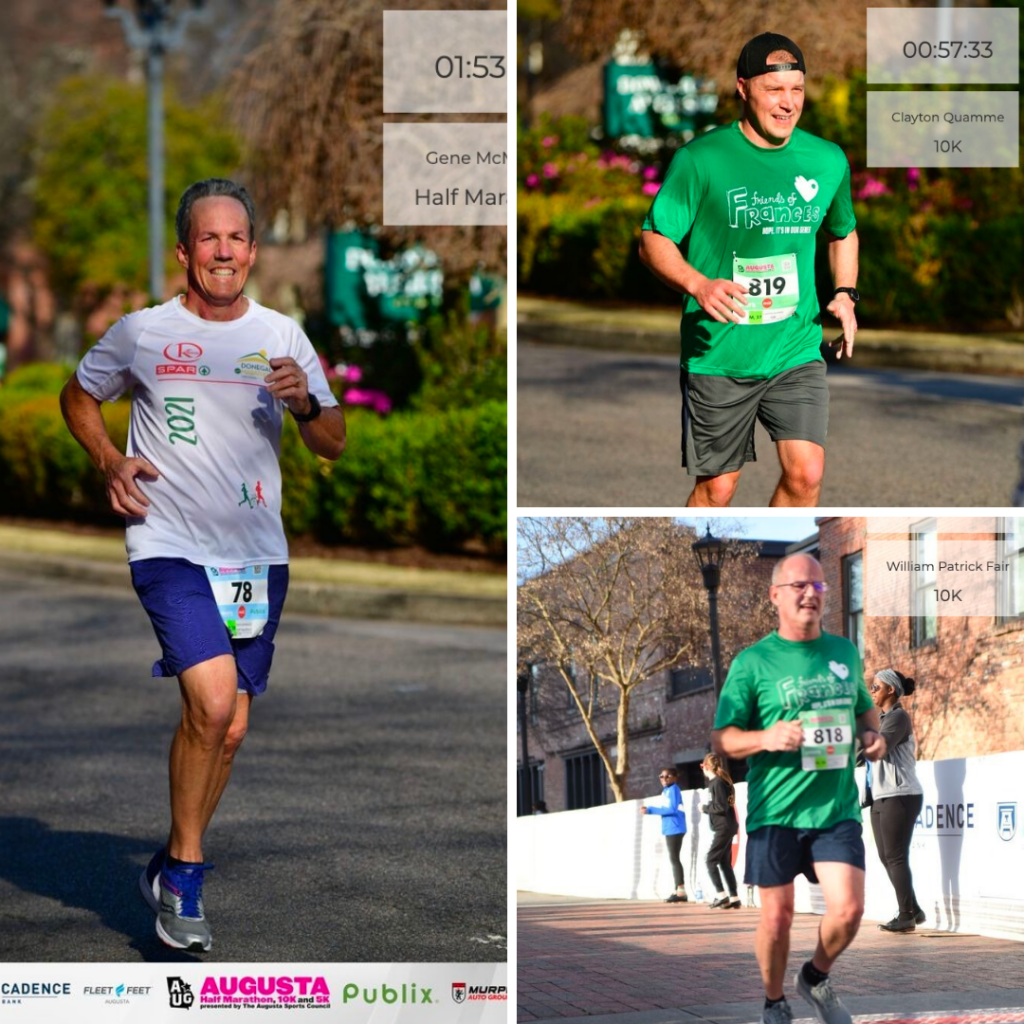 Team Participates in Augusta University Marathon
A few of our team ran in the Augusta University's Half Marathon Race! Gene ran the half marathon and placed 4th in his age group. Pat ran the 10K and placed 1st in his age group. Clayton ran the 10K and placed 8th in his age group.
Planning, perspiration, and persistence paid off. Way to go!
Recent Insights You May Find Helpful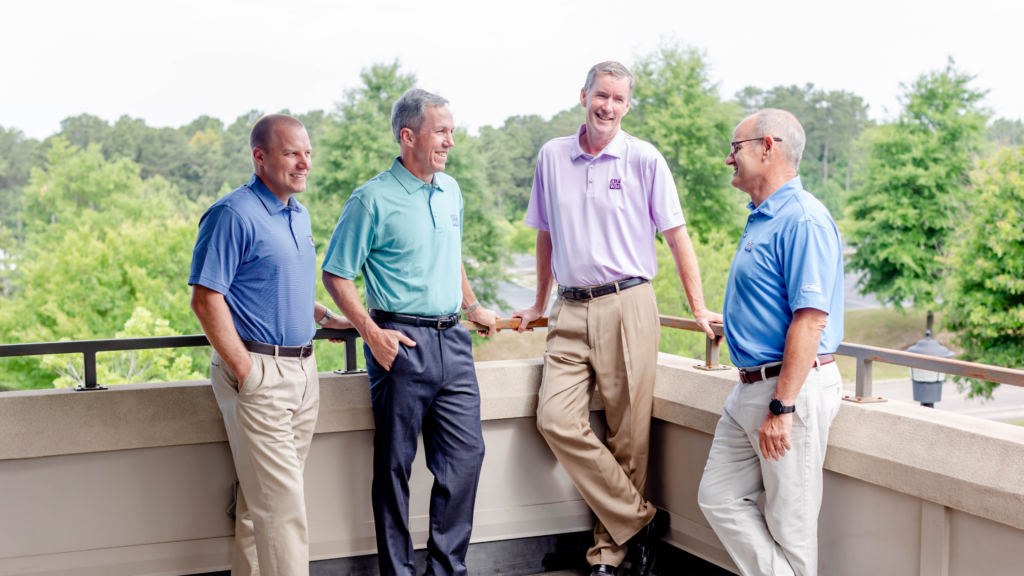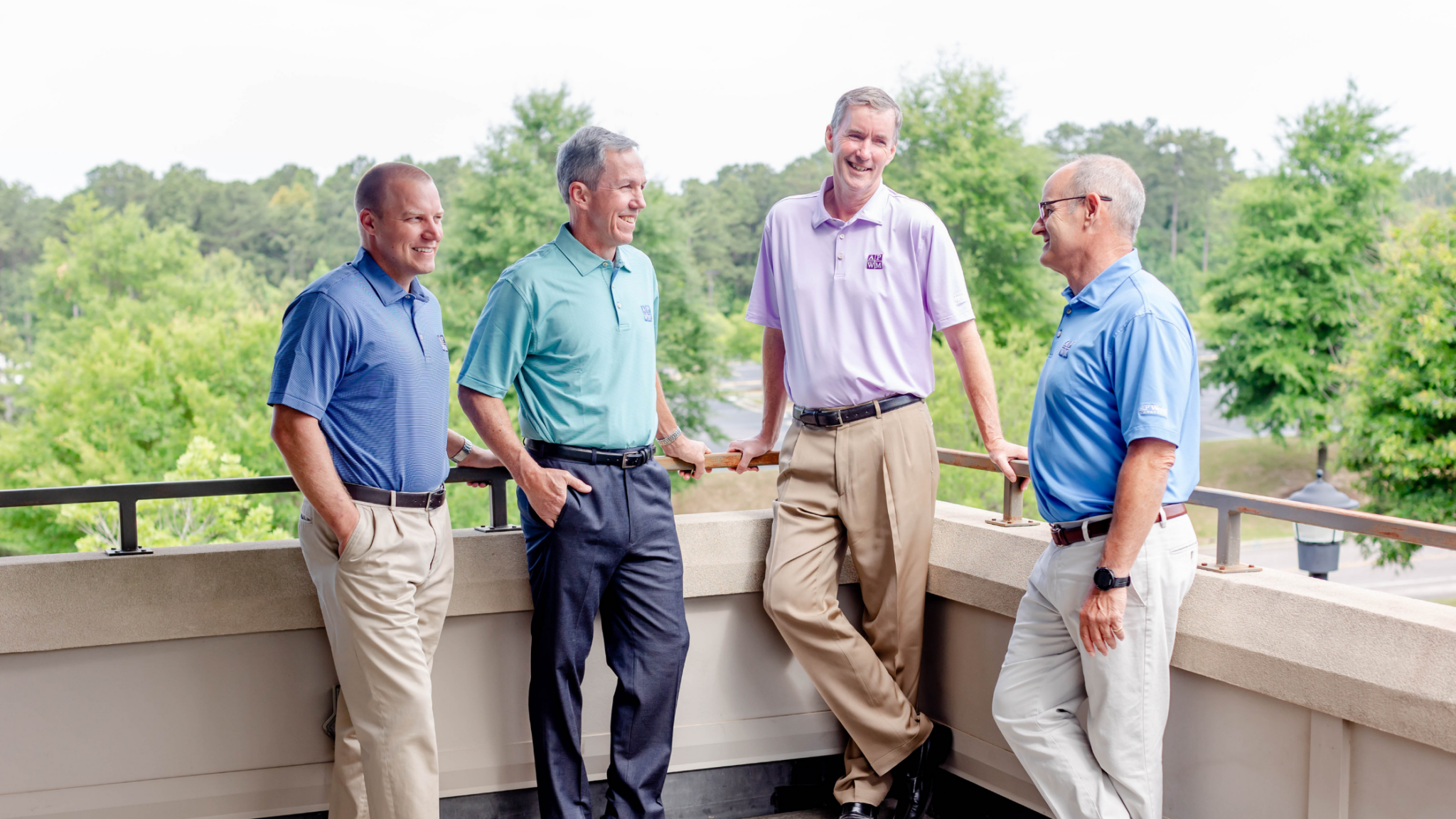 We had a client ask us recently why the financial markets are affected by events in Ukraine. There are three main reasons.
If you start to panic during a market downturn, your portfolio may be too aggressive. Please reach out to one of our team members if you have feelings of anxiety or concern about the market.
SEPs are something worth considering because they are easy to set up, have low administrative costs, and allow an employer to determine how much to contribute each year.
Our friends at the Internal Revenue Service have uncharacteristically said, "We are going to make this easy," when it comes to opening SEP IRAs.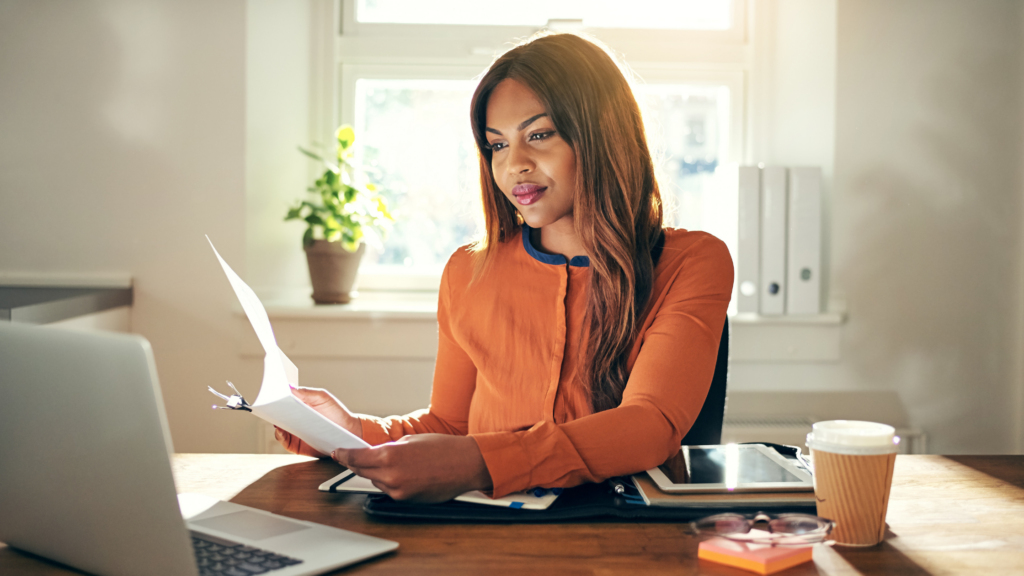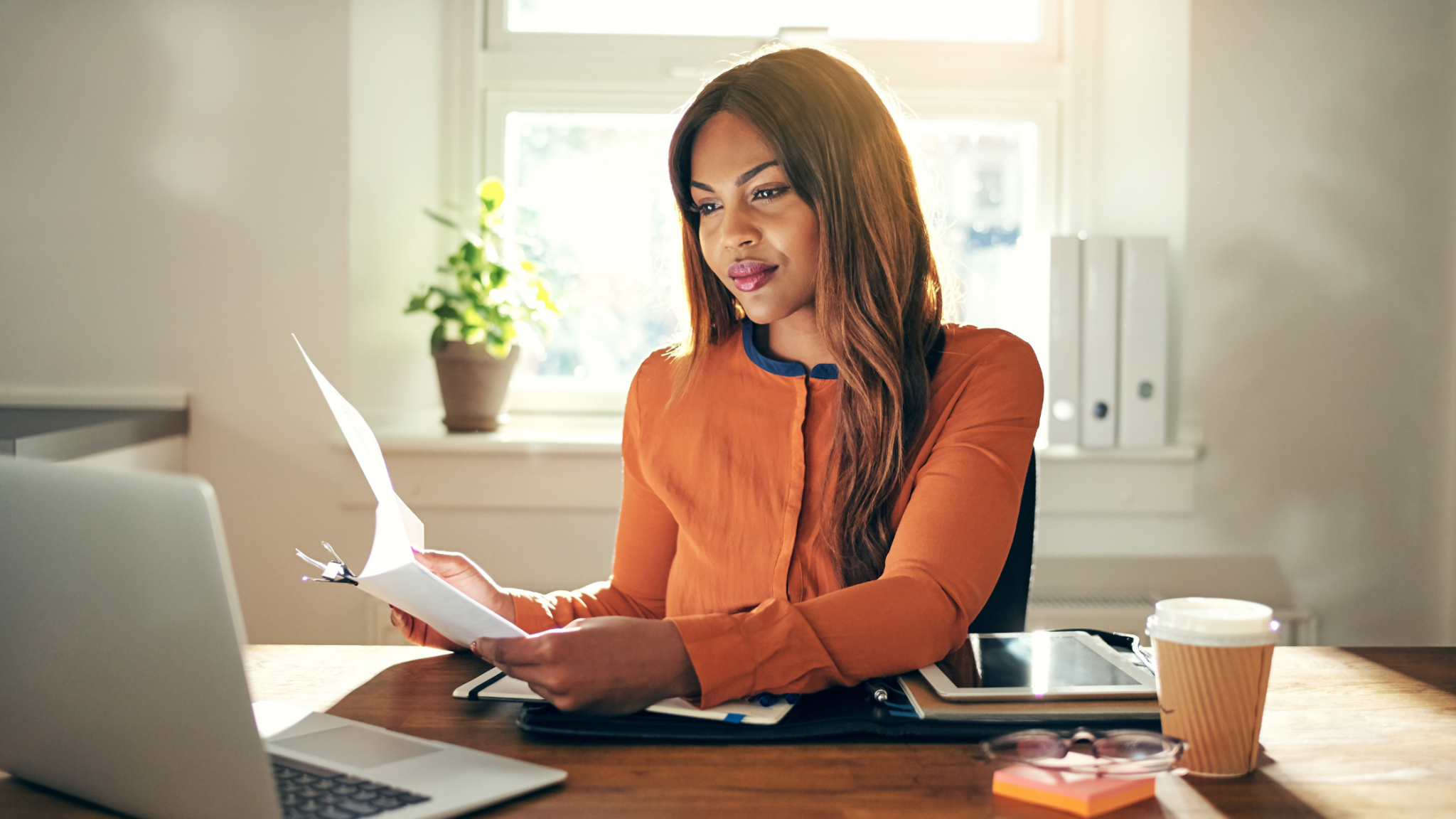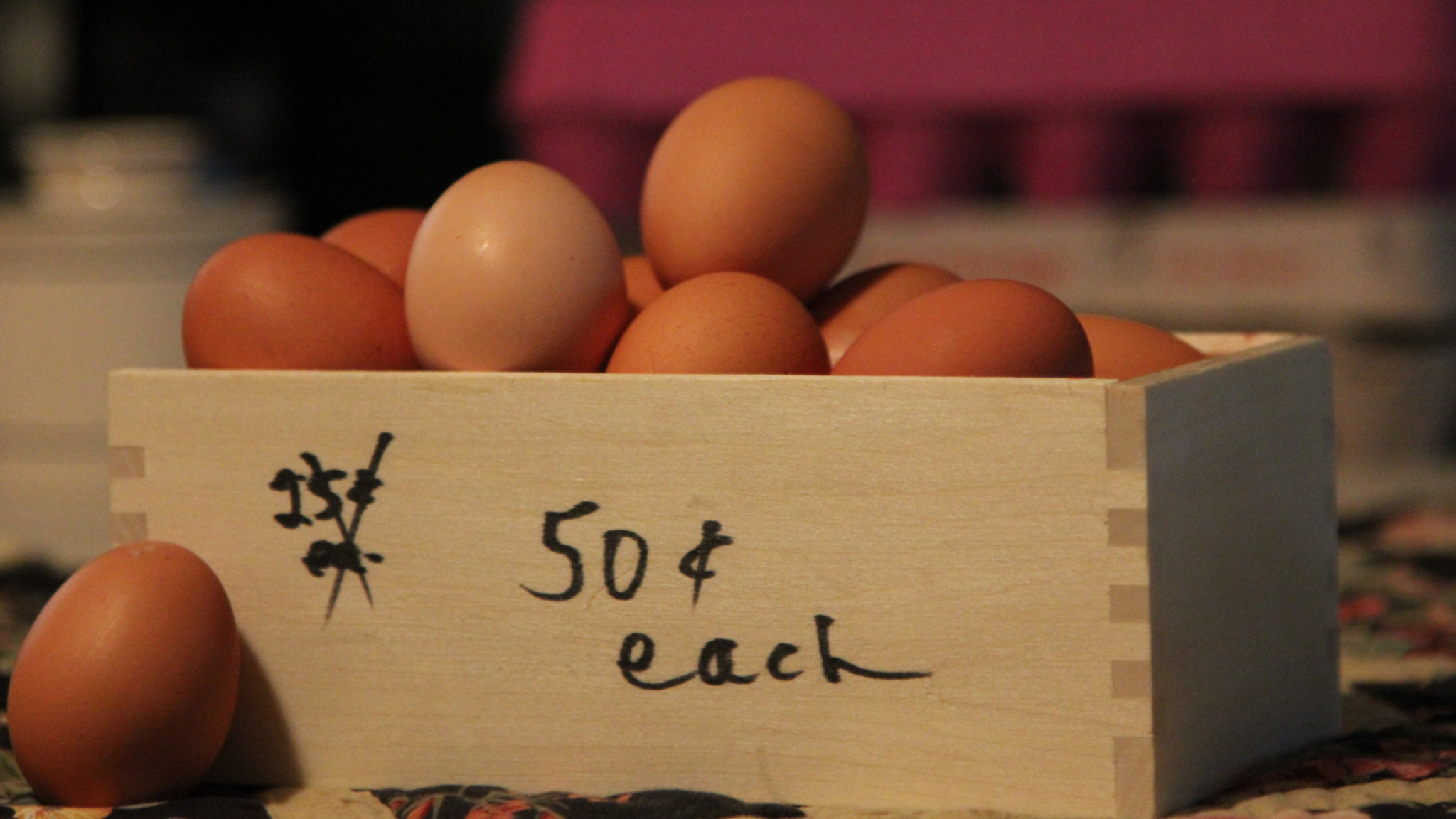 The US inflation rate rose to 6.8% in 2021, its highest since 1982. While some of this may be transitory, experts have varying opinions. We describe bracket creep as akin to walking up an escalator that is going down. Sometimes it's hard to keep up and simply stay in the same place, let alone make forward progress on your financial goals. So, it's certainly something which should draw your attention.
We're grateful to have had the opportunity to share our perspective with industry publications on a variety of financial topics. You can check out a few of the resulting articles, which we found quite insightful. We'd enjoy hearing from you if you have any questions about what you read.
Clients often have complex estate planning needs that go behind a financial advisor's expertise. That's why some advisors are teaming up with estate planning experts to improve the level of service. "Collaboration is key," says Clayton Quamme, in "5 Ways Advisors Can Team Up With Estate Planners" in Barron's. Quamme works closely with estate planning attorneys to meet our clients' needs.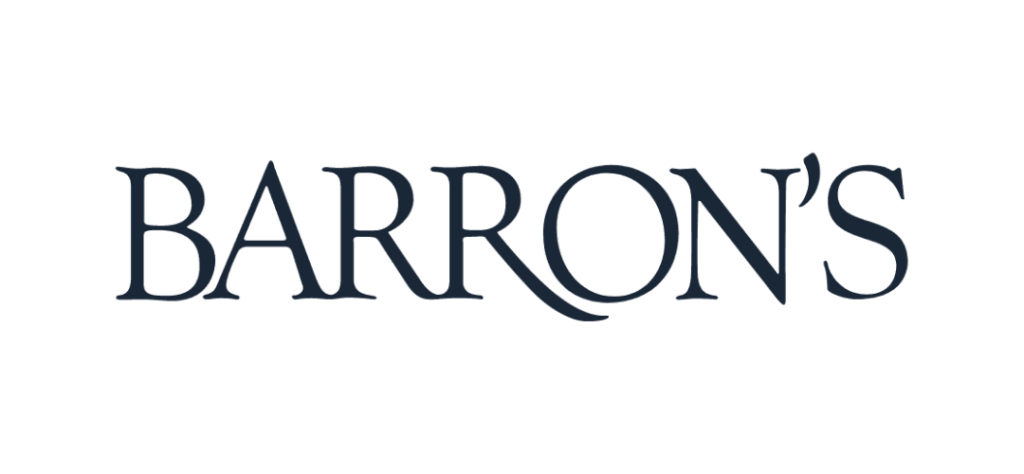 Gene McManus of AP Wealth was quoted as an expert by TheStreet's Kevin Curran in this article studying the underlying market conditions this week. He has some advice for antsy investors – keep an eye on the staying power of the current market upturn, as it's crucial for portfolio positioning.
Clayton was quoted as a panelist in this article, "The #1 Money Question to Ask Before Marriage" in Finmasters. "Money conversations can be emotional and tough, so the way you ask a question can make all the difference. You want your partner to feel that you are on their team and not being judgmental as you prepare to manage money together," says Clayton Quamme of AP Wealth.
Clayton was quoted in this article, "How To Launch a Get-Rich Plan in Just a Week" in GOBankingRates. Let's address the elephant in the room: you shouldn't expect to get rich in a week. You can start getting rich in a week by putting the right systems in place or by starting a new business endeavor, but the wealth-building itself will likely take time. "If you want to start getting rich this week, the best thing you can do is establish automatic savings plans."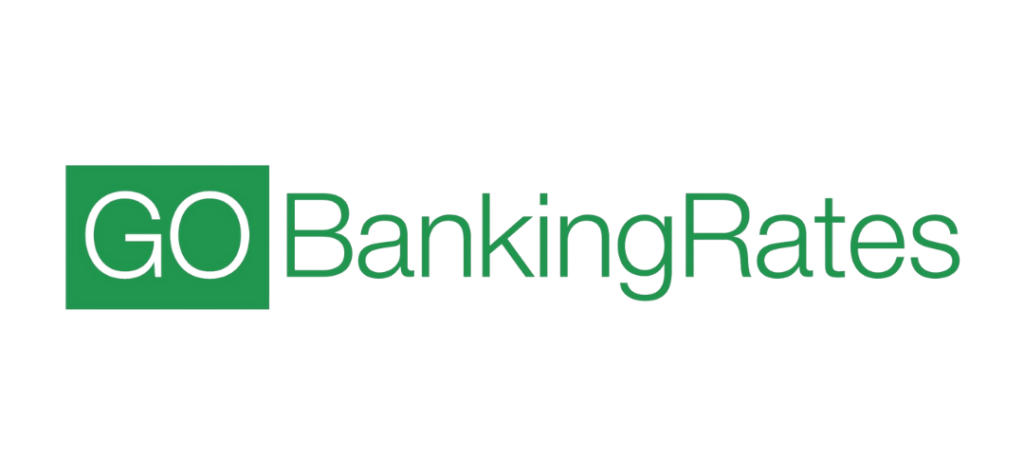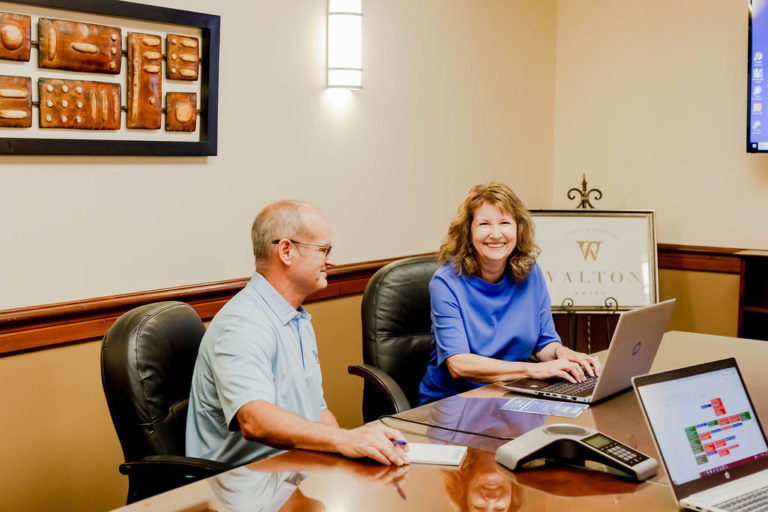 Will I be able to send my children to college?
Will I be able to maintain my standard of living in retirement?
What kind of financial legacy will I be able to leave my loved ones?
These are the kinds of questions our clients often ask. We use The Lifetime Financial Solution™ to seek to answer these questions and provide financial planning for you. This is a comprehensive system designed to guide us as we work together to help you achieve what you want in life.
The Lifetime Financial Solution™ provides simplicity and clarity. By using this program, clients are able to view all their information in one place. This comprehensive system is designed to help high-income, high-net-worth clients with a total financial plan.
Through the process outlined on our website, we provide customized solutions built on our clients' personal and financial goals. We also provide cash flow projections to answer important questions and guide our clients to achieve what they want in life.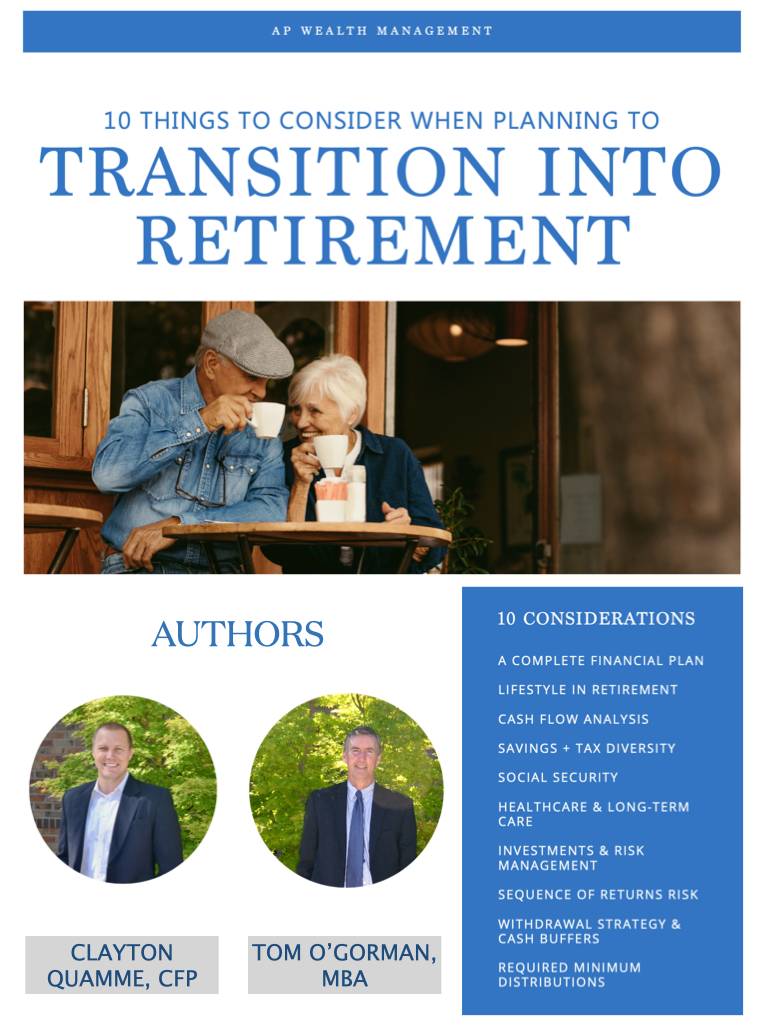 Many of us dream about retirement
…the time to do the things we've always wanted to do. Travel the world, visit our kids and grandkids, take that cooking class, volunteer more, learn something new, the list goes on and on.
For some of us, retirement is a long way off, but for others, it's right around the corner. So, what should you do to prepare for the transition to retirement? Each person's situation is unique, so discuss your plans and goals with a financial advisor.
In this report, you'll find 10 important considerations you may need to think about as you plan to retire.