Year-End Newsletter | December 2021

Thank you for all your unwavering confidence and enthusiastic support this year. We are so fortunate at AP Wealth because we have the best clients, strategic partners, and team in the world!
2021 has been another year of growth in many ways. Your client accounts benefited from above-average market returns during this year of economic recovery. We enjoyed watching many of you reach financial milestones and goals. Our favorite moments throughout the years always come from you sharing life events and experiences that include ups and downs along the way. We are blessed in so many ways by the wonderful relationships we share.
AP Wealth has also experienced business growth this year. We continued to apply the same concepts in our business that we bring to servicing our clients – transparency and consistency. This allowed us to add new employees, expand the partnership, update our office space, and roll out a new website in 2021.
At the beginning of the year, we hatched a plan to create a space upstairs in our office that will allow for creative meetings, fun, and socialization. We have named it The Treehouse at AP Wealth Management. Here, you can relax, enjoy a meal, or hit golf balls on our simulator. We have furnished the porch area to take advantage of the outdoors on nice days. We hope this will inspire innovative ideas and help to solidify even stronger relationships.
Recently, we welcomed Mary Davis. Mary joined us as part of our Service and Communications team. We know Mary will continue and even expand on the great service that you have come to expect from AP Wealth.
Finally, we were incredibly pleased to welcome Tom O'Gorman and Clayton Quamme into a more formal business partnership. Pat and I, along with the rest of the team, are thrilled that we have additional owners who share the values of AP Wealth Management. We think Tom and Clayton will improve our service to you and keep us thinking in the future.
We are so thankful for the relationships we share. As always, let us know how we can help you, your family, and your friends in this new year!
Wishing you the best this holiday season and a safe and healthy 2022.
Gene McManus, CPA, CFP – Partner & Financial Advisor
For the AP Wealth Management Team
---

Drs. Alice & John David
Doctors Alice and John David were nominated for the 2022 Walton Award by James K. Stiff, CEO of Goodwill Industries of Middle Georgia and the CSRA because he had witnessed firsthand their tireless community and global stewardship and devotion to serving others.
"In both word and deed, the Davids exemplify grace, character, passion, and selflessness.  Alice and John are humble leaders who motivate and inspire those around them and use their personal and professional skills, talents, and resources to benefit the community as a whole – not only in the CSRA but worldwide. As first-generation immigrants to the United States, they value and embrace citizenship on a local, national and global scale, reaching out to people in need wherever they may be."

– James K. Stiff, CEO of Goodwill Industries of Middle Georgia and the CSRA
---
AP Wealth In the News
We're grateful to have had the opportunity to share our perspective with industry publications on a variety of financial topics. You can check out a few of the resulting articles, which we found quite insightful. We'd enjoy hearing from you if you have any questions about what you read. Click the button below.
---

Are you a business owner looking to:
Boost your retirement savings?
Reduce your personal and business tax liability?
Take care of your employees, foster loyalty, and provide competitive benefits?
At AP Wealth, we understand the challenges you face as a business owner. We recognize that ​​your business and personal finances can be tightly meshed. We will partner with you to create a comprehensive plan that factors in everything you're facing, and everything you're trying to build, preserve, and pass on to your successors and heirs.
A Small Business Retirement Plan is a great tax-advantaged way for employers to bolster their own retirement while offering a key benefit to their employees. Running your business is a full-time job. By hiring an advisory team with specialized knowledge in this area, you'll be able to spend less time administering your plan, and more time doing what you do best – growing your business!
---
We are excited to introduce The Treehouse at AP Wealth. The Treehouse is a unique venue and encompasses the entire 2nd floor of our office. The professionally renovated space includes the following:
A state-of-the-art golf simulator with 37 courses, a Par-3 course, and multi-distance practice facilities with data analytics to improve your game.
A comfortably furnished lounge area
A separate dining and bar area for small or large gatherings
A furnished outdoor covered patio
"We designed The Treehouse at AP Wealth to engage with current and prospective clients in a comfortable and relaxed setting. We are excited about building upon our relationships with our clients and their families outside of traditional financial meetings," says AP Wealth partner Gene McManus.
---
Now, it's even easier to schedule a meeting with us!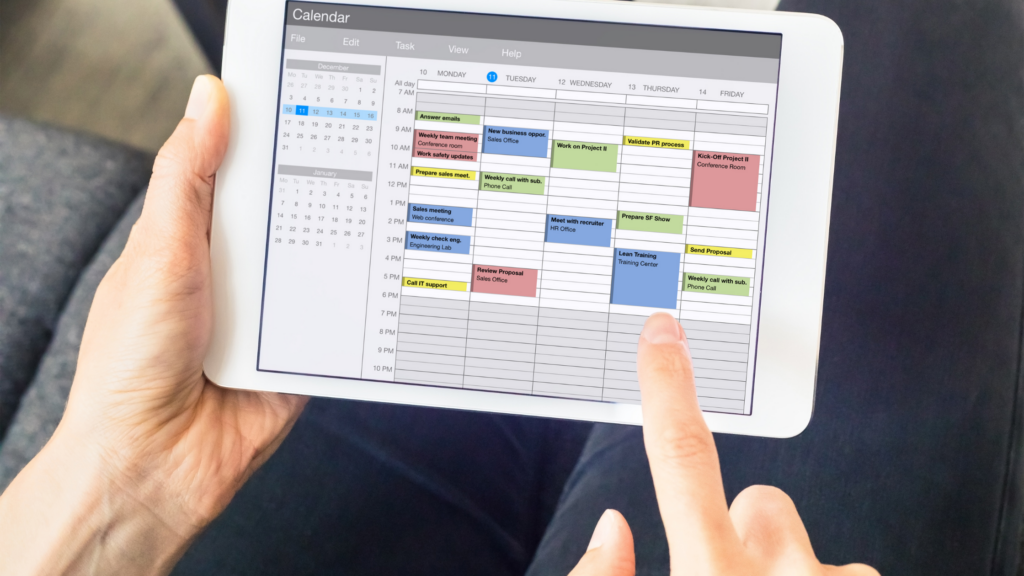 We've begun scheduling our regular financial reviews with our clients for the first quarter of 2022. You'll be contacted soon (if not already) by our amazing client services team members, Mary Davis and Millie Robinson.
If the time suggested doesn't work well for your schedule, we're offering an easy-to-use tool to find the best time on your advisor's calendar to meet – without all the back and forth! It's super easy and we're excited to hear how you like using it.
And, if you'd like to schedule a phone call or meeting outside of your regular review, you can do so using your advisor's calendar link as well.
If you're not a current AP Wealth Client, we also invite you to visit our Contact Page and schedule a phone call with an advisor if you'd like to learn more about how we may be able to simplify your financial life.
---
If you found this content useful and would like to learn how we can help you, please check out our services pages.