Looking Ahead and Keeping a Long-Term Perspective
As we look ahead to the 4th quarter, we confront many of the same market issues that have been relevant all year, namely the war in Ukraine, high inflation, and a slowing economy. On the positive side, unemployment remains relatively low, gas prices are dropping and wages are moving higher (there's not much discussion on minimum wage these days). This gives us confidence that the consumer will remain fairly strong which should make for a mild recession if we are currently in one or about to enter one.
History has taught us that as markets move to new highs, negative economic pressures build and eventually bring them back down. The same is true on the downside; as markets move lower, opportunities arise which bring buyers back into the market and the market moves higher. We don't know where the bottom is in the current market, but some sectors are starting to look attractive, such as technology and healthcare. As these opportunities arise, we will look to take advantage, keeping a long-term perspective in mind.
Through these down markets, we truly appreciate your trust and confidence in our team. As you know, we will stay the course and actively avoid panic. We will move in and out of investments as needed, whether that is taking gains or taking advantage of underpriced opportunities. We will keep a long term-focus and manage each client's portfolio to their desired risk tolerance. If you have any questions or concerns, please give us a call. We are here for you when you need us.
Best Regards,
Tom O'Gorman – Partner & Financial Advisor
The Briefing | Reliable Information Sources
Where do we get our information to serve you best?
In September, we hosted The Briefing upstairs in The Treehouse. This was an informative meeting where we held an educational discussion about reliable information sources for the financial market. Gene also provided an update on the market and discussed why we trust certain sources over others when it comes to gaining insight into the market's activity.
If you'd like to attend The Briefing in the future, please let us know. You can email us at [email protected] or call our office at (706) 364-4281.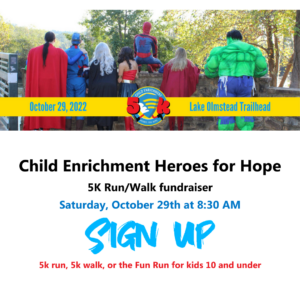 Let your inner hero shine by participating in Child Enrichment's Heroes for Hope 5K Run/Walk fundraiser on Saturday, October 29th at 8:30 AM at Lake Olmstead Trailhead on the Augusta Canal. The AP Wealth Team will be participating and we hope you'll join us! It is a fun, family-friendly event where adults and kids are encouraged to dress up in their favorite superhero costumes and participate in the 5k run, 5k walk, or the Fun Run for kids aged 10 and under.
SIGN UP: https://bit.ly/3CkI7Wd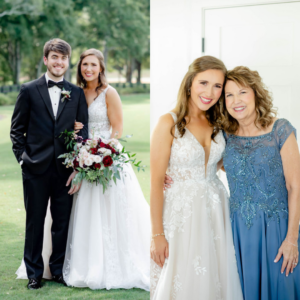 Congratulations Caroline & Mac Willingham!
Recently, Sharon Head, our operations manager, had the joy of welcoming a new Son-in-Law into her family! The entire AP Wealth family is overjoyed with Sharon at the recent marriage of her daughter, Caroline, to Mac Willingham. Caroline and Mac were married in Watkinsville, GA on Saturday, September 3rd, 2022 at the Watkinsville First Baptist Church and afterward hosted a reception at the Hadden Estate at DGD Farms.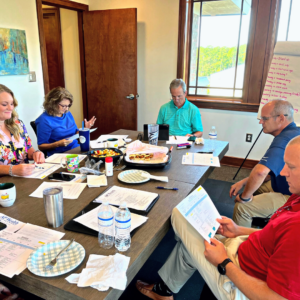 Strategic Planning
In September, our team held a focused strategic planning in-office retreat so we could align our priorities, cast a vision for our future, and look at our past goals and performance. As Sun Tzu is known for saying, "Strategy without tactics is the slowest route to victory. Tactics without strategy are the noise before defeat."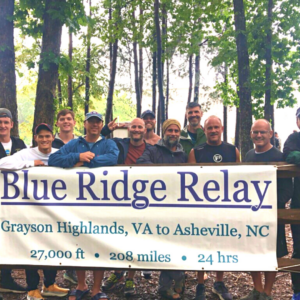 Pat in Blue Ridge Relay
Those of you who have been around for a while know that Pat has participated in the Blue Ridge Relay for the past three years with a team from the CSRA. The race starts at Grayson Highlands state park in Virginia and ends at Highland Brewing Company in Asheville, NC. It consists of 36 legs covering 209 miles. You can read Pat's reflections from last year's race here.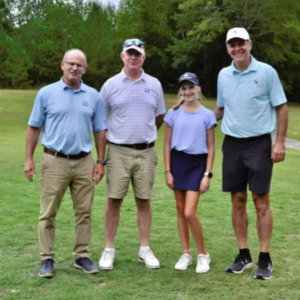 Blake Hadden Memorial Golf Tournament
Recently, Pat played in the Blake Hadden Memorial Golf Tournament hosted by The Cricket Foundation. The organization was established to honor a remarkable young man, Blake Hadden, by fostering and promoting higher education through the funding and distribution of scholarships for student-athletes in his memory.
Recent Insights You May Find Helpful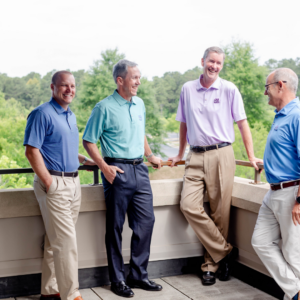 As the third quarter comes to a close, the market is hovering at its lows for 2022. If you are following the news, you know the Federal Reserve has raised short-term interest rates significantly this year in an effort to bring inflation back down to its target of 2%. Higher interest rates slow the economy, resulting in lower corporate earnings and lower stock prices. We realize market downturns can be very unsettling and losses difficult to endure. We also know from history that this downturn will end and the markets will move higher.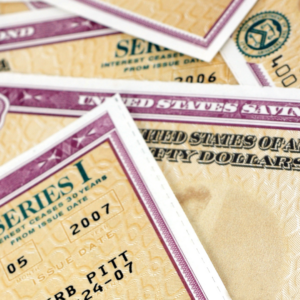 We have had several people ask us about I Bonds recently, so we thought we would share our current perspective. According to Barron's, "One of the best current deals in the bond market—Treasury Series I savings bonds—is likely to get less attractive in November when a new rate on the popular investments is set." In this blog, we've provided a bit of our perspective on why it may be beneficial to look into purchasing I-Bonds.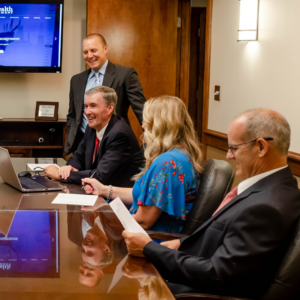 We believe that wealth is more than simply what you see on a net-worth statement, it's a combination of both finances and intangible items like time, memories, lessons, and values. One of the ways you can leave a financial legacy for your loved ones is by passing down real estate to your heirs. This blog will give insights and advice on the best methods of passing down real estate from one generation to the next.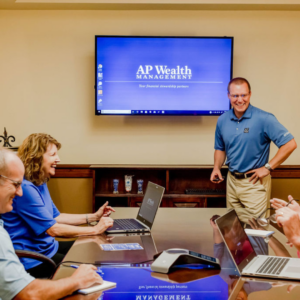 Getting your affairs in order before you die is not a pleasant topic to think about, or discuss, for that matter. But, it's a vital part of your legacy. Preparing your estate ahead of time will help your loved ones follow your wishes and minimize disagreements and confusion after you are gone. We encourage all our clients to prepare an estate plan and update it periodically.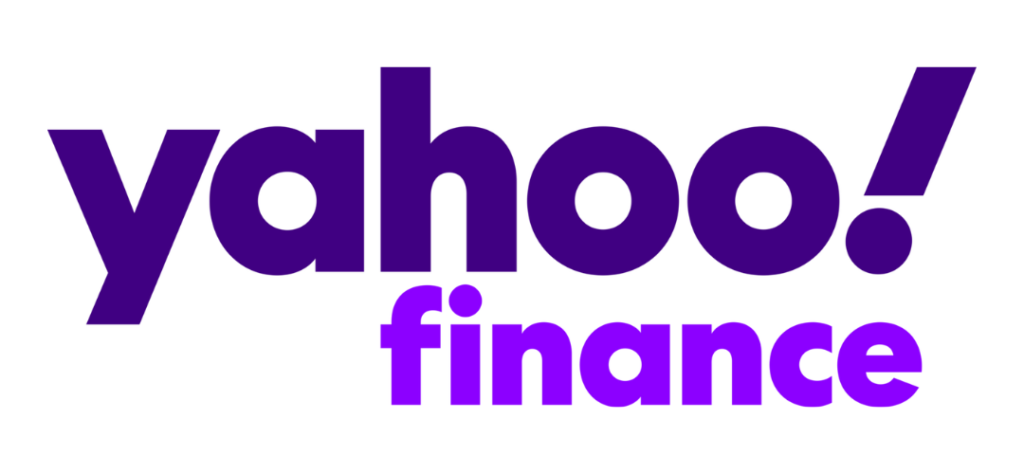 7 Fastest Ways To Save $20K, According To Experts
(August 25, 2022) Gene McManus was quoted in the article, 7 Fastest Ways To Save $20K, According To Experts, on opening a savings account and setting up automatic payments. "Have the savings contribution drafted electronically into your savings account before you can spend it," said McManus, CPA, CFP(R), partner at AP Wealth Management. McManus noted that even though it may seem like painful deprivation at first, it will get easier as you get used to not having those funds to spend.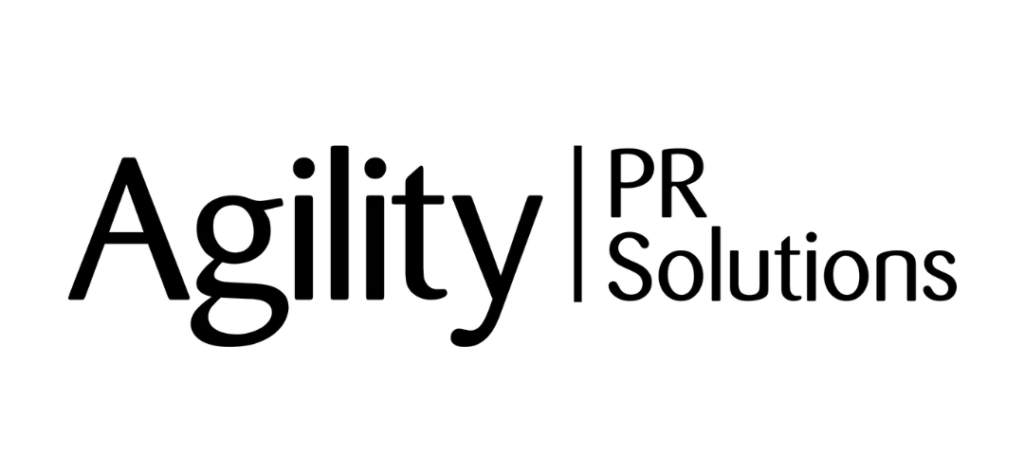 PRESS RELEASE: AP Wealth Management Participates in Columbia County Chamber of Commerce Programs
(July 21, 2022) AP Wealth made two announcements regarding its involvement with the Columbia County Chamber of Commerce. AP Wealth Partner and Financial Advisor, Clayton Quamme, CFP®, was named a graduate of Leadership Columbia County Class of 2022. Additionally, AP Wealth participated in the Columbia County Summer Internship Program and was paired with a local student. The Columbia County Chamber of Commerce runs both programs.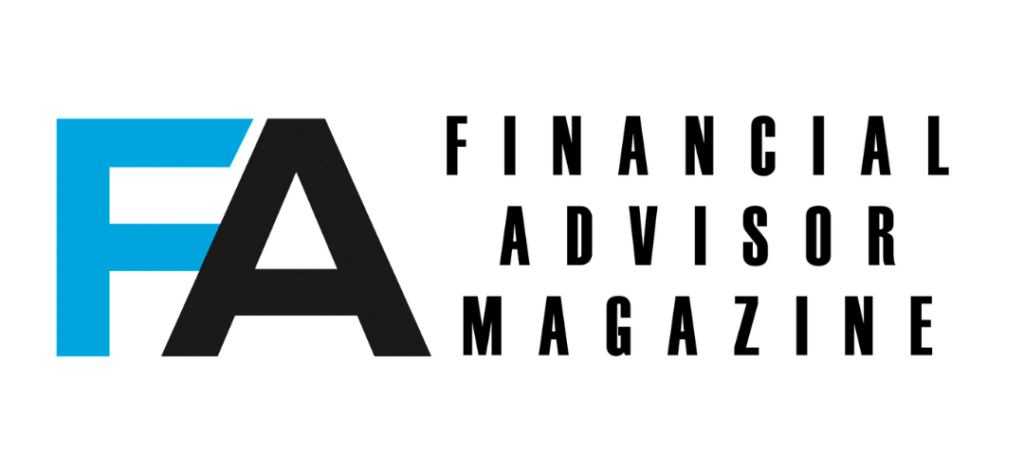 Why Advisors Are Rethinking The 4% Rule
(June 27, 2022) Clayton was quoted in this article, "Why Advisors Are Rethinking The 4% Rule" in Financial Advisor Magazine. Clayton points out that retirees tend to spend more in the early years of retirement as they travel and otherwise enjoy their new freedom. They spend less in the middle stage and then more again later as medical expenses increase. "If you understand this, you can effectively plan your retirement to maximize each phase and not run out of money," he says. To manage such changes wisely, he suggests setting "guardrails" to minimize risks. "Each client's guardrails will be different," says Quamme, "based on their mix of retirement income sources and the flexibility in their expenses."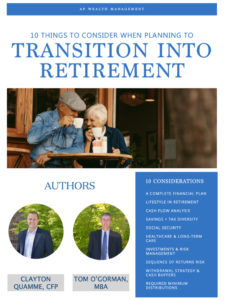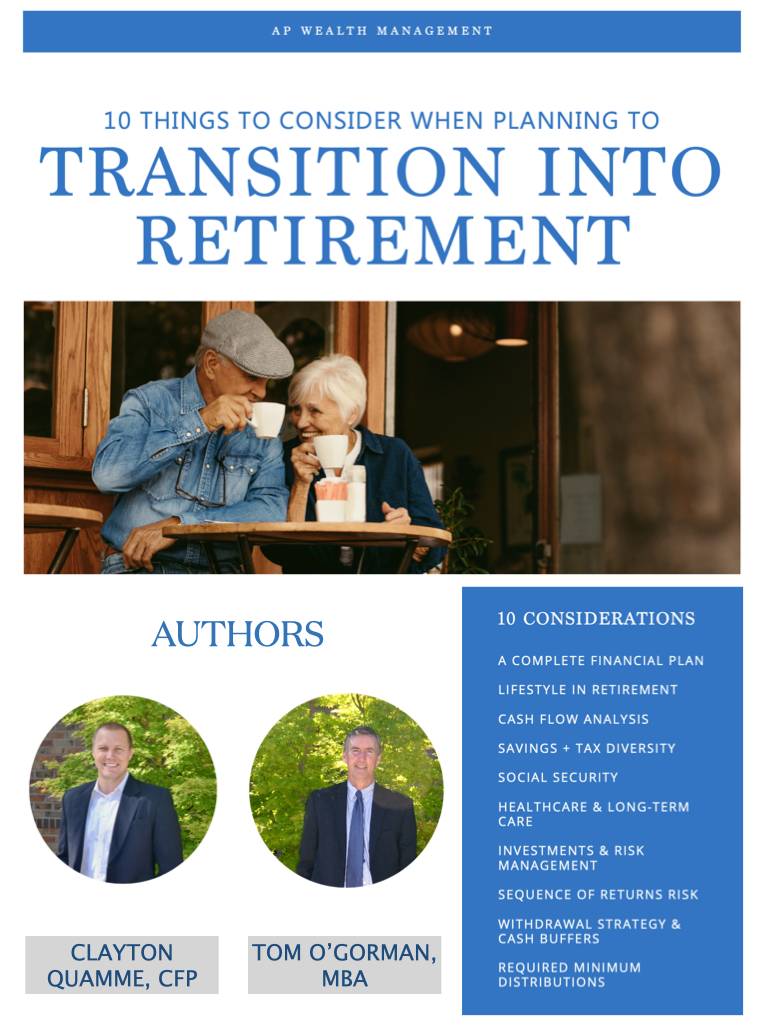 Many of us dream about retirement
…the time to do the things we've always wanted to do. Travel the world, visit our kids and grandkids, take that cooking class, volunteer more, learn something new, and the list goes on and on.
For some of us, retirement is a long way off, but for others, it's right around the corner. So, what should you do to prepare for the transition to retirement? Each person's situation is unique, so discuss your plans and goals with a financial advisor.
In this report, you'll find 10 important considerations you may need to think about as you plan to retire.